Top Ways to Improve Home Security
Written by

NewsServices.com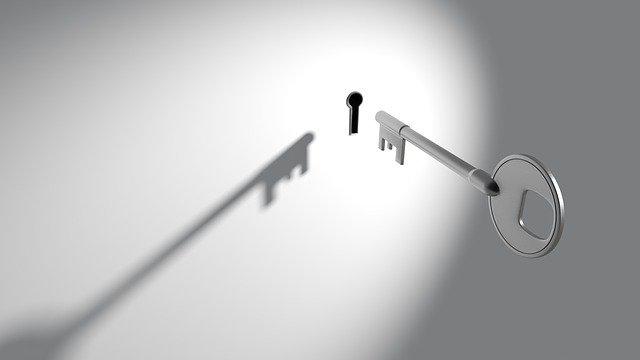 Long story cut short, security systems have come a long way and continue to be revolutionized with technology being all over the place. Therefore, we have access to remote-controlled locks, CCTV cameras and additional security systems that are easily controllable through our phones. So when you have access to the security of your home through your hands, you will be provided with relevant information about every corner of the house.
This will eventually brew peace of mind and enable you to focus on other important tasks. However, if you are concerned about the security of your house and have been looking for different ways to improve it, you've come to the right spot. In this blog, we will shed light on the important tips to improve the security of your home:


Although this will take a big toll on your budget, however, when you hire a security guard, they will take care of your property when you're not around. Even if you have the most sought after security system installed in your house, checking the video cam on your phone every few minutes at a party will be very frustrating.
Search for security guards near me and the internet will unleash various results for you. Depending on the client reviews, it will be easy for you to shortlist the prospective candidates. This way, you won't have to struggle with splurging on the security system anymore.


Don't Keep the Valuables in Plain Sight
If you don't want to make yourself a target for prospective burglars, it is best to keep it in a secure space. Instead of showcasing your most expensive watch in the dining room, you better keep it locked in the cupboard. Especially when you don't even wear it very often, keeping it in a safe space will be a big relief.
Secondly, if you have domestic help in your home and host parties very often, people will notice the valuables that are available in front of them. Because most of us have expensive stuff in our homes, keeping them away is a good option to make things work in the right direction.


CCTV cameras are the need of the hour since they capture footage of different rooms every second. So for instance, if you've lost something or suspect the domestic help to have stolen money, the CCTV camera will display the reality within a few seconds. However, the CCTV has to be installed in every room of the house, so everything is properly taken care of.
Once you're done with incorporating them in the internal areas of the house, go the extra mile to install them near the fence and the front/back door. This will add more to the home security and provide peace of mind.


The only issue with the hidden key is that you have to put it in a place, which can easily be remembered. For example, if you forgot the house keys at the party, the hidden key will work as the alternative and safe option. However, don't put it in a place that is not reachable. On the other hand, if you think that the burglars won't have much to take away, they will eventually move on to the other house.
If you got a nice car, ensure to keep it safe and locked in the garage. However, if there's something very expensive and exquisite, don't leave everything on its own.


Ensure All Door Locks Are Functioning Smoothly
Ensure that every door lock of your house is functioning to its fullest. Hire a locksmith and tell them to check every door lock of your home. Bear in mind, if the door locks are out of order, it won't take much time for the burglar to penetrate your property. Once the door locks are fixed and the knobs repaired, it will be hard for the thieves to break into your home.
Secondly, if the security system of your home is working, the predators will eventually get caught on camera or the sirens will throw them off. Make sure to turn the security system on before you leave the home.