Written by Scott Morrison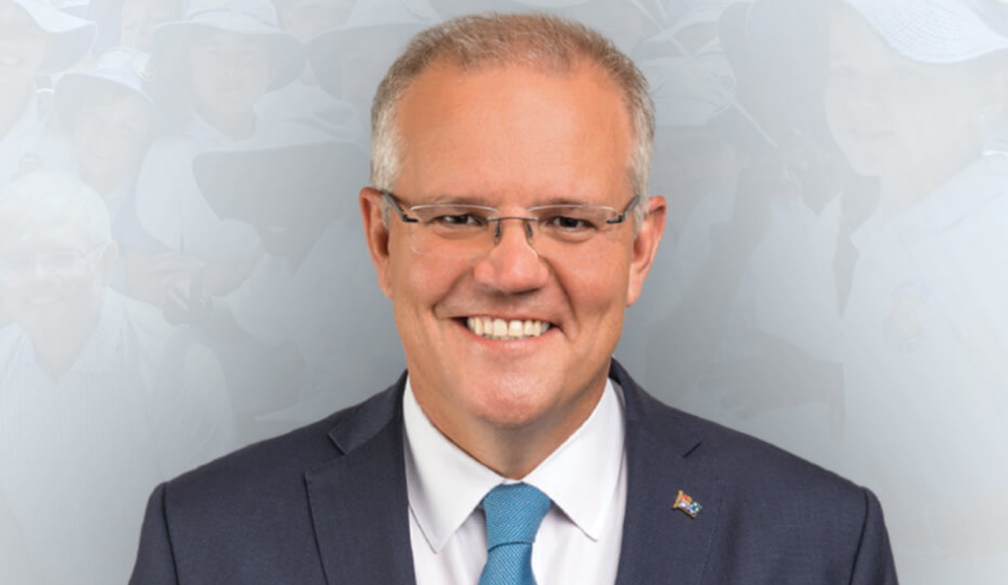 PETER STEFANOVIC: Symbolic really, that you begin the campaign in Gilmore, where much of your personal negativity began at the start of your time as PM. Have you earned back the voters' trust?
PRIME MINISTER: Well, this election is a choice, Pete. Elections always are a choice. And it's a choice between the strong economic management and financial management that we've been able to demonstrate through the biggest economic crisis we've seen since the Great Depression, getting unemployment down to 4 per cent, saving 700,000 jobs through JobKeeper, retaining our AAA credit rating and of course, the biggest economic turnaround in the Budget of over $100 billion in the last 12 months. Which means we've been able to deliver that cost of living pressure relief right now at the fuel bowser and in handing back taxes. Now that is compared with the alternative, a Labor Opposition which people know can't manage money. That is unproven, untested and they haven't been able to tell you what they stand for and they've had three years to do it. And so as we face these uncertain economic and international times, then we are the proven choice. My team has been proven and tested against a Labor Opposition that people just don't know. They know this Government, they don't know the Opposition, and these are uncertain times. 
STEFANOVIC: Yet, you're sitting on the biggest debt that any Australian Government has ever sat on. 
PRIME MINISTER: And the reason for that is because of JobKeeper. And I think Australians knew that we had to lean in heavily to ensure that we save lives and that we save livelihoods - 700,000 jobs. And that's what is the investment that we made during this term to ensure that our economy now is leading the advanced world when it comes to economic performance through this pandemic. Our unemployment is down to 4 per cent and falling, and fall further to a 50-year low. And we have outstripped the performance on both jobs and on economic growth more than the United States, Canada, the UK, Germany, France, Japan, Italy. All of these countries. Now I know things are still tough, and that's why we need that continued economic plan, which I know is working, because Australians are working. And we need to continue with that economic plan, not weaken it with Labor's weak economic management. 
STEFANOVIC: You said yesterday Alan Tudge is still in Cabinet. How is that the case if he resigned?
PRIME MINISTER: He didn't resign, and nor was he dismissed. He stood aside, and we had an independent Inquiry. That independent Inquiry found there was no reason he could not continue on as a Minister. Alan decided to stay, standing aside. He's not being paid as a Minister, but he's technically still part of the Cabinet. He is the Minister for Education. We have an Acting Minister for Education in Stuart Robert right now. And when Alan feels he's able to return to the Cabinet in a formal sense, in a practical sense, then I look forward to him doing so. Because Alan has done a very strong job in the education portfolio. Important changes that we're making in our university sector, and our training sector, to make sure it's a lot more focused on the education and training needs of our young people, but also to ensure that we get the education curriculum right. Standing up to ensure that our kids are taught to love their country, not to despise it, that so many in the left would seek us to do with their black arm band version of our history. We need to focus on teaching our kids the right things about our country, and that's why that's what Alan has always strived for and so I'd welcome his return to Cabinet when he's ready to do so. 
STEFANOVIC: But your quote was Alan Tudge was not seeking to return to the front bench, and I support his decision, but that was your quote on March 4th. So a resignation was actually never even given. 
PRIME MINISTER: I never said he had resigned. I said he'd stood aside, and that's what he'd done, and he wasn't seeking to return before the election. So, I mean, I couldn't be more upfront about it. We had an Inquiry. There was nothing found that would prevent him from remaining and serving as a Minister, and so he continues to be one. But he has stood aside for his own reasons, for family and health reasons, and I've respected that. So that's where the issue stands. 
STEFANOVIC: So if you're, if you're successful at this upcoming election, he will be Education Minister at the other side of May?
PRIME MINISTER: Yes. 
STEFANOVIC: And Health Minister, have you made a decision on that yet? 
PRIME MINISTER: Yes, and I'll be announcing that this weekend. 
STEFANOVIC: Ok. This sort of confusion out there fits the picture –
PRIME MINISTER: I can tell you who all my team will be ... 
STEFANOVIC: Yeah, but this whole Alan Tudge situation, there is confusion since you dropped that line yesterday and it fits into the picture of trust. And as you know, Labor is making your character a central thing - 
PRIME MINISTER: I'm sorry, Peter. 
STEFANOVIC: I'm just going to finish my question here. Labor is – 
PRIME MINISTER: I'm sorry, Peter, I can't help it – 
STEFANOVIC: But there there is confusion there ... 
PRIME MINISTER: Sorry, I'll let you go ahead. 
STEFANOVIC: ... And this is this is what Labor is making a central theme of your character. So many claims of lies and bullying. So how can people trust you? 
PRIME MINISTER: Well, Peter, I was very clear. Alan has stood aside from the Ministry. He didn't resign, and neither was he dismissed. I never said he did, and I never suggested anything different to that. So we were very clear about it and and I continue to be very clear about it, and I'm being very upfront about it now. I'll tell you what the Labor Party can't do. They can't tell you who the Defence Minister is going to be. I mean, most people in Australia couldn't nominate who their Shadow Defence Minister is right now. I know who my Defence Minister will be, Peter Dutton. I know who my Treasurer is going to be, and that's Josh Frydenberg. I know who my Home Affairs Minister's going to be. It's Karen Andrews. And on pertinent issues of national security and national safety, Anthony Albanese cannot guarantee who his Home Affairs Minister is going to be to protect our borders or who his Defence Minister would be to keep Australians safe. 
STEFANOVIC: Well, he says there's not going to be any changes, but back onto the issue of trust. The people who don't trust you PM, what can you say to them? 
PRIME MINISTER: Our economic record speaks for itself. We've done – 
STEFANOVIC: For you personally.
PRIME MINISTER: An economic crisis, economic crisis 30 times worse than what happened in the Global Financial Crisis when Labor was last in power, and we've got a 50 per cent better outcome on employment. We took unemployment from 5.7 down to 4 per cent. When Labor was in power, they took it from 4.2 per cent up to 5.7 per cent. Interest rates were higher and electricity prices were higher. What I've been able to deliver with my proven team is be able to take this country through one of the biggest challenges. And I don't think anyone would disagree with that. This has been an extraordinarily difficult period of time, especially for Australians. That's why I say this election is about them. It's not about politicians. It's about them and what they can rely on in terms of proven economic management. Because if you can't run an economy, if you can't manage money - which people know Labor can't - then you can't guarantee essential services like health and education. We have the highest Medicare bulk billing record rate on record. That's the best friend Medicare has, getting Medicare bulk billing rates to where we have them. Which means that, you know, people can trust that delivery of our policy because we have the economic plan to back it up. Our team is proven through one of the most significant tests that any Government has faced. And we're coming out more strongly out of the pandemic than we even went into it. And I think that's something that enables Australians to plan for their future with confidence, compared to a Labor Opposition that they don't know, and they don't know what they stand for anymore, having an each way bet on every issue from the economy to national security. We can't afford that in this level of uncertainty that we face. 
STEFANOVIC: Prime Minister Scott Morrison, appreciate your time this morning. Thank you. We'll talk to you again soon.