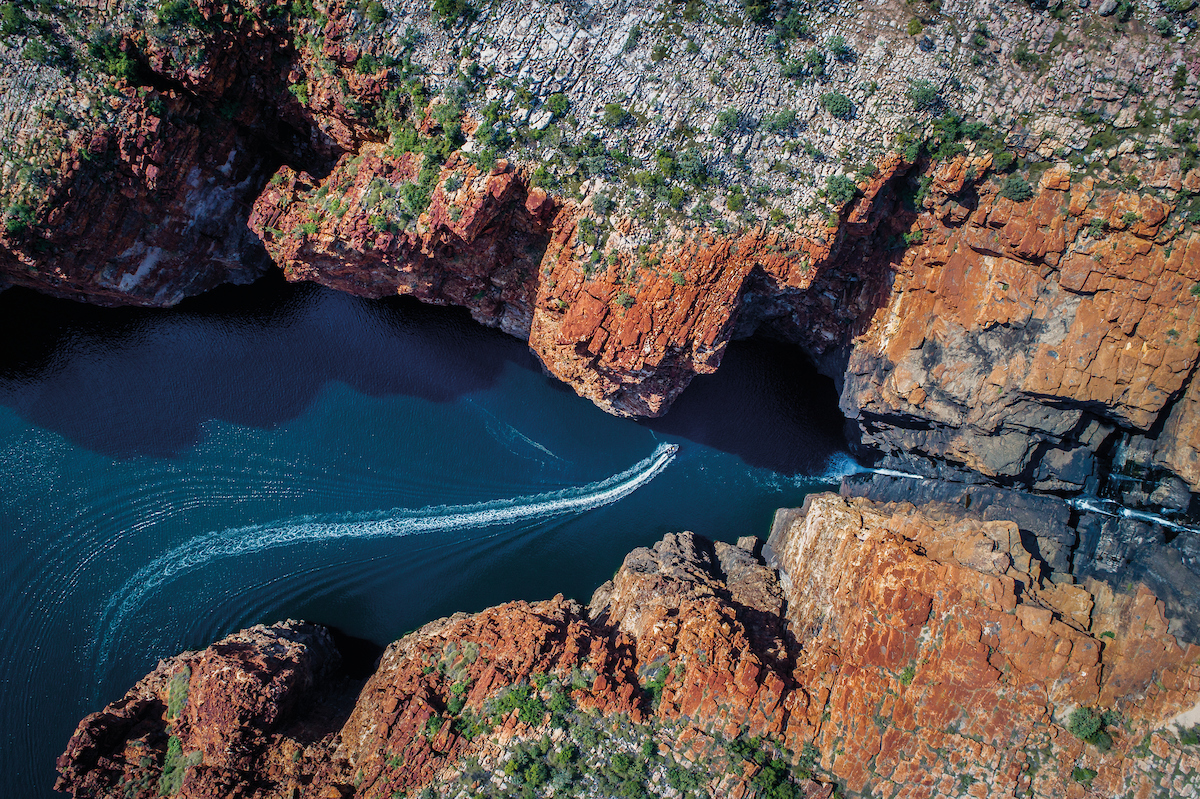 Travellers wanting an amazing luxury cruise deal should secure Silversea's highly sought-after 12-night' Kimberley Expedition' fly-stay-cruise package from Darwin to Broome for a low upfront commitment of just AU$250 per person (usually $2,033 pp) – the lowest commitment in the industry today. Early bird bookings will also be rewarded with a huge bonus shipboard credit of US$400 per suite – both available exclusively from Australian luxury travel and experiential agent, Discerning Traveller.
The details are available below:
Discerning Traveller Price: $14,300 per person for Silversea's Kimberley Expedition on Silver Explorer
Cabin category: Adventurer Suite
Dates: 10 June 23 to 20 June 2023 (10 Nights) from Darwin to Broome plus 2 nights pre and post accommodation  
Offer Ends: 22 October 2021
This price includes an economy class air roundtrip, one night pre and post cruise accommodation, airport, hotel and ship transfers and included private executive transfers from home to the airport and back again, included shore excursions. Business class upgrades may also be offered for an additional price subject to availability. Other terms and conditions apply.

This thrilling journey first takes guests to the small, but charming Indonesian town, Matakus Island, home to countless unexplored destinations where they can choose from two immersive excursions and experience the local Indonesian culture. Guests then discover Australia's rich natural heritage as they deliver into the rugged charm of the Kimberley, looking out for the wealth of endemic wildlife in the ocean and on land.

While exploring the Kimberley, one of the many highlights is the King George Falls, sitting tall at 80 metres high, the highest cascading waterfall in all of Australia. Another highlight is the Buccaneer Archipelago, one of the finest kept secrets boasting astonishing water speeds that are truly a visual spectacle.

On board Silver Explorer, guests are pampered by a professional butler for every suite, along with dining options for almost every restaurant, Wi-Fi, 24-hour room service, a selection of alcoholic and non-alcoholic beverages and gratuities included and much more. With shore excursions on expedition cruises included, guests can explore the wonders of Australia's exotic destinations like never before.
Silversea is renowned for its all-inclusive luxury cruises with plenty of award-winning itineraries to choose from. Exuding class and opulence reminiscent of 6-star luxury, guests will enjoy an authentic luxury cruise while experiencing one of the most stunning corners of the world.
For more information on this cruise deal or for other deals with low upfront commitments, contact the Discerning Traveller team at 1300 950 622 or visit www.discerningtraveller.com.au.