6 Life-Improving Apps Available Right Now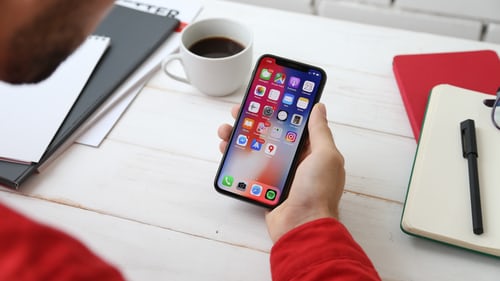 Smartphone applications have become an integral part of our lives. In the beginning, their use was not very wide, they were mainly used for messaging and communication. But in the last couple of years, advancements in technology have allowed developers to create some really creative and useful apps, apps that offered life-changing services. With that in mind, we have decided to write a list of apps that will improve your life on an everyday basis and here is what we came up with.
Waze
First of all, let's talk about Waze. This app on the first look seems like an ordinary navigation app, but unlike Google Maps and any other navigation-based app, Waze completely relies on its community. In fact, this app is a kind of social network for all the drivers. With Waze, you will get real-time updates on traffic jams, accidents, and other road information and all that is created by fellow drivers. Start using Waze right now if you want to save some gas money and time.
Todoist
Todoist is one of the many task manager apps. All of them offer pretty similar services like organizing your projects by due date, priority, category, etc. For now nothing special, right? But what ultimately swayed us over to the Todoist`s side is its simple interface and great API that allows all sorts of customization. The interface is clean and easy to navigate, and you can add different things and tools to an already great app.
If you are not familiar with Instatruck, then let me explain its genius. This app lets you book a truck for your move in just a few clicks. You just need to enter your items, write down the pickup and drop off destination and the available truck will arrive. The app will give you a price estimate for the services, so there will be no additional or hidden costs. Keep in mind, that Instatruck is not a truck hiring company, they just offer a great alternative to truck hiring services.
Swackett
If you are looking for a creative solution for a weather app, then Swackett will be perfect for you. This app offers a lot more besides standard weather forecasts. Swackett will provide a detailed guide on what to wear for the current weather conditions. Days of forgetting an umbrella and getting your feet wet are over, now your app will inform you on what to wear and what types of weather changes you can expect throughout the day.
Yoga Studio
For all people who love to exercise on the go, we have a Yoga Studio app. Yoga is an amazing form of exercise and with this app, you can choose three different levels, beginner, intermediate and advanced, the length of your workout, 20, 40 or 60 mins, and the type of yoga you want to do, be it strength, conditioning or relaxation. When all categories are selected, your yoga class will be created and you can start following the video lesson.
Substitutions
Lastly, we have an app that will make your cooking a lot easier. We've all, at one point, started preparing a meal only to realize that we are missing some ingredient from the recipe. In most situations, people give up on the meal when this happens, but with Substitutions app you will get suggestions for adequate replacements. Simply, tap the ingredient that you are missing and the app will show you all suitable substitutions.
As you can see apps have come a long way, there is literally something for everyone. We tried to cover all areas with our list and we hope that you found some of them interesting. Most of these apps are free, so there is nothing to lose if you want to try them, but trust us, there is no going back once you see the benefits of them.