Prime Minister's interview with Ben Fordham, 2GB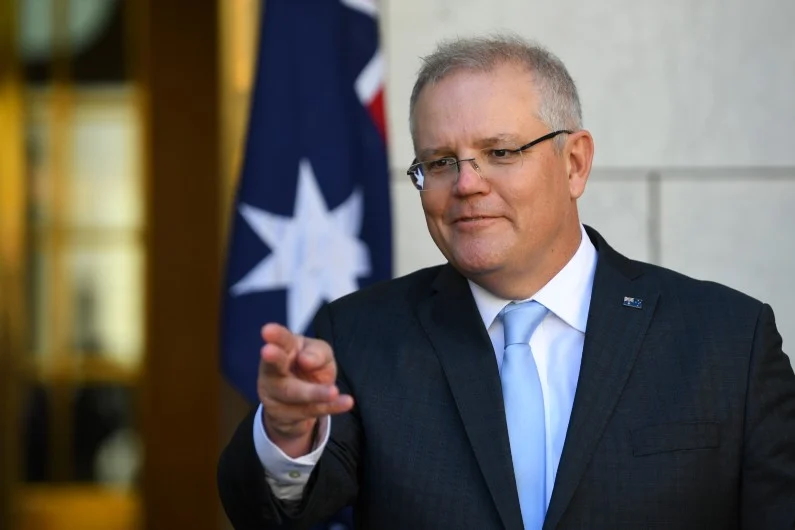 BEN FORDHAM: For our first chat of 2022. Happy New Year, PM.  
PRIME MINISTER: Well, happy New Year to you, Ben.  
FORDHAM: Thank you for joining us on our first show back of the year. We will get through a few matters today, but we can't escape Novak Djokovic. Do you feel at all sorry for him?  
PRIME MINISTER: Well, Australia has very clear rules and Australians have been following those rules. And that's one of the reasons why Australia has one of the lowest death rates, strongest economies and highest vaccination rates in the world. And you know, we apply our rules equally in this country. And, you know, there was a very clear message sent. You want to come, you have to be vaccinated or you've got to have a valid medical exemption, and neither of those were in place. So people make their own choices. And those choices meant you couldn't come here and play tennis.  
FORDHAM: Should he have been granted an exemption in the first place?  
PRIME MINISTER: Well, he didn't have one, and no is the bottom line to that. I mean, Australians here have been doing the right thing, they've made so many sacrifices. And you know, today we've gone, as of yesterday, gone past 25 per cent of our eligible population over 18 now boosted as well, which is fantastic. Those booster numbers keep rising. Australians are doing what they need to do. This is a challenging part of the pandemic, Omicron. It's putting real stresses on the system, but we're getting through it. It's tough. But the idea that someone could come and not follow those rules was was just not on.  
FORDHAM: But isn't part of the issue, though, that he was granted an exemption because he said, look, I've had COVID and therefore, you know, I'm able to come and play tennis.  
PRIME MINISTER: Well, he was wrong. Simple as that.  
FORDHAM: Well, were we wrong as well in in giving him an exemption? Or you're saying he wasn't given an exemption?  
PRIME MINISTER: We didn't give, we didn't give him an exemption. The federal government gave him no such exemption. If you come in from overseas and you have a visa, whatever that visa is, you either have to be vaccinated or you have to have a valid medical exemption and show evidence of it. And those things weren't achieved. So they're the rules.  
FORDHAM: So these rules now last three years, this ministerial order. So unless there's a change of heart, he won't be allowed back for three years. What does he got to do to be welcome back next year? Get vaccinated, I suppose?  
PRIME MINISTER: Well. Well, that's a very good point. And I'm not going to sort of precondition any of that or say anything that would not enable the Minister to make the various calls they have to make. I mean, it does go over a three year period, but there is the opportunity for them to return in the right circumstances and that would be considered at the time.  
FORDHAM: We're joined by Prime Minister Scott Morrison about Novak Djokovic and we'll get to other matters in just a moment. You were concerned, or your government was concerned, that Djokovic remaining here would spark a rise in anti-vaccination talk. But won't this move whip up the anti-vax mob even more?  
PRIME MINISTER: Well, I don't believe so, and because we've made it very clear that the rules are the rules. That has never been considered at any time, conceded at any time, during the course of working through these issues. I mean, for our government, ensuring the integrity of our borders has always been an extremely high priority. And it's not our first rodeo, Ben. Our government has dealt with border issues on many occasions. We've had to deal with them through the courts. They can be very delicate and sensitive and difficult issues to work through. But we've got experienced ministers and we've got a government that is very experienced in dealing with these issues and that's what we've done again on this occasion. And it's important that we've done that because that means that the government is able to ensure that we can put protections at the border and that they can't be overturned by someone seeking to to run it.  
FORDHAM: Is there a double standard here? Because we're worried about Novak's anti-vax message, we're told. But several Coalition MPs have been spreading anti-vax messages for months and seem to have gone unpunished, and they've been using their positions as Coalition MPs to spread anti-vax messages. So what action are you taking against them?  
PRIME MINISTER: Well, you're conflating two different issues, Ben. In Australia, if you're an Australian, you're a citizen, your resident and you're a citizen, you can be here and you can express your views. If you're someone coming from overseas and there are conditions for you to enter this country, well you have to comply with them. And it's as simple as that. This is this is about someone who sought to come to Australia and not comply with the entry rules at our border. That's what this is about. Now, our government has dealt with those issues in many different scenarios over a long period of time, and we've always been very consistent and very strong and very effective in ensuring that we maintain the integrity of that border. And in this case, that border protection was principally about protecting the health of Australians. Remember, Australia was one of the first countries to close our borders to China at that time. I remember being castigated for it, bagged for it, saying, oh, this was racist. Well, it's one of the things that actually has ensured we saved over 40,000 lives in this country. And so I wasn't prepared to have this issue, our borders being compromised, challenge the way that Australia has been able to manage this virus so successfully.  
FORDHAM: The Novak Djokovic case has raised another issue. He was kept in a Melbourne hotel that also holds asylum seekers that have been denied visas. There are refugees in that same hotel who have been detained for more than nine years, and taxpayers fork out millions of dollars to keep them in limbo. How is that acceptable?  
PRIME MINISTER: Well, the specific cases, Ben, I mean, it's not clear that to my information that someone in that case is actually a refugee. They may have sought asylum and been found not to be a refugee and have chosen not to return. And that's that's a very, that happens in this country, people aren't found to be refugees and they won't return. And they don't have a visa to enter Australia, then obviously they can't enter Australia. I mean, it comes back to these same issues, Ben. We have very clear rules about who can and who can't come into this country, and our government will always hold the line and could be counted on holding the line. I mean, even over the course of this past week, people were saying, oh, you should just let him stay. No. The border principle here was incredibly important and we were going to hold the line and we did, and it was effective.  
FORDHAM: Let's talk about Tonga. There are about 30,000 Tongans in Australia who are very worried about the volcanic eruption. A lot of people unable to contact their relatives back home. Australia is helping as of today?  
PRIME MINISTER: Yeah, key aid is being dispatched. And I spoke to Prime Minister Ardern yesterday and we're working with them as well. There's been a lot of challenges there with the ash cloud, with the disruption to communications. And so we're working together to get as much support to Tonga as we possibly can. And they're part of our Pacific family, beloved in our Pacific family by all of those island nations that we're always there to support and we certainly will be on this occasion. But obviously, because of the eruption there and what's occurring has made it very challenging, but we'll work through those issues. The Defence Forces are supporting and as our foreign affairs officials and working with other countries in the region to give them every support we can.  
FORDHAM: We'll catch up with some of those relatives of loved ones in Tonga after eight o'clock this morning. On rapid antigen tests, the Australian Medical Association says it warned your health bureaucrats in September that we need a massive supply of RAT tests and now we've got these mass shortages. So whether they're free or sold over the counter, they've got to be on the shelves. Should we have been buying more of them six months ago?  
PRIME MINISTER: Well, we were buying them in August, as the federal government, to meet the requirements that we had in aged care facilities, and that's what's being used right now. And remember, back in August and even September, I mean, we were dealing with Delta then and the challenge and what we're focused on then and successfully was to get those vaccination rates up. Now Omicron has changed everything, Ben, changed absolutely everything. We're now dealing with the virus that is far more transmissible, but 75 per cent less severe. And most people listening to this programme now, I'm sure, now know someone or indeed have had COVID. Now, that wasn't true six months ago. It's been a very different virus. It's putting a lot of stress on our critical supplies, and we've made a number of changes to ensure we can try and alleviate that. Whether it's on changing the close contact rules that we've done with driving even harder the boosters into those critical areas, we've been working with our poultry producers and distributors. Josh is down there today with Coles working through more issues with them. They're telling us that the changes we've made are alleviating the situation. The rapid antigen tests are in short supply all around the world. This is not something that is unique to Australia going through it. It's part of dealing with Omicron. Omicron has disrupted everything, so we've changed so much to ensure we can get through what is a difficult period. And I want to thank Australians for their patience and pushing through. This is how we get through. We push through.  
FORDHAM: PM, you mentioned that most families have been touched by Omicron. Has the Morrison family managed to dodge it so far?  
PRIME MINISTER: So far, so far. But I'm receiving lots of news from friends and other family who have not. And that is, I think, a common experience for Australians. And and what they're what they're knowing is, as I'm knowing, is that in the overwhelming majority of cases, we're talking about a very mild illness. First couple of days, pretty unpleasant. But people coming through in overwhelming cases, not having to go to hospital, we're still well within what our hospital system can deal with. But that said, I know that our health workers on the frontline in our hospitals are under enormous pressure. And the reason for that is particularly because of the impact of people getting COVID or being close contacts, which takes them out of the health workforce, which puts more strain on the system. Now, a rapid antigen test doesn't cure you. So what does is the the antivirals that the government has brought into the country and more are coming. What does is is ensuring we're getting those booster shots in people's arms and that's happening, you know, back at those sort of record rates we were hoping to get to and we're already there in early January. So I want to thank everyone for going out there and getting their boosters. I want to thank everyone out getting their young kids 5 to 11. They've had a strong first week. And can I remind everyone who has a child aged between 12 and 15, we're over 75 per cent double vaxxed of that group, and we're very keen to click past that, that 80 per cent with that group who already had their first dose, particularly before school goes back. So we encourage people, not just 5 to 11s, but 12 to 15 year olds, if you have had your second jab, please go and get it.  
FORDHAM: We've got to run. We will catch up many times this year. I hope a big one ahead. We'll talk to you soon.  
PRIME MINISTER: Well, we can get back to watching the tennis now.  
FORDHAM: Good luck! Prime Minister Scott Morrison joining us on the line for our first show of 2022.