The Prime Minister discusses the affects of Covid 19 around Australia
Written by

Scott Morrison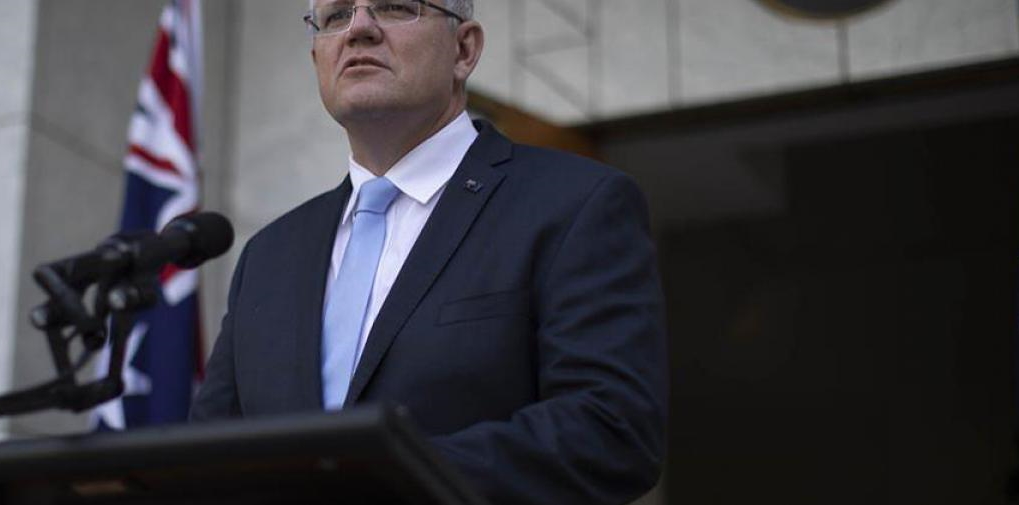 Well, good morning everyone. I'm joined by the Treasurer for an announcement I'm going to make in a few minutes' time. I just want to start by being very upfront with Australians, that I can assure you that I and all the members of my Government, and have no doubt all the premiers and chief ministers, understand just how frustrating this summer has been for all Australians. The Omicron variant, which has been with us for some seven weeks, has caused great disruption. That's not just true here in Australia, it's true all around the world. Go to Canada, go to the United States, go to Europe, go to the UK - you're seeing the same things. It's been incredibly frustrating. You've seen queues, you've seen rising cases, you've seen pressures on hospital systems, you've seen disruption of supply chains, you've seen shortages of tests, you've seen all of these in all of these countries all around the world. That is what Omicron has brought. But that is of no comfort to Australians who have had a frustrating and difficult and highly concerning summer, and that is something that we must continue to work together to push through.
This has been one of the biggest challenges through this pandemic, certainly not the first. We have been through many challenges over the course of this pandemic and I have stood here on countless occasions as we have outlined measure after measure after measure. Most notably when the Treasurer joined me back in 2020 and we announced the biggest economic support package the country has ever seen, that ensured that livelihoods and lives were saved by the direct actions of the Government supporting Australians right across the country, and that has continued. And Omicron is another big curveball from this pandemic, and over these last seven weeks we've been taking actions to address those impacts as best as we possibly can. No response is perfect, I can assure you of that. There's no country in the world that can claim that, including Australia or any of the states and territories. They would readily agree. But all leaders everywhere are doing everything they can to support their their citizens and their populations to get through this as best as we can, and to what end? To save lives and to save livelihoods and to make us as resilient as we possibly can be, as further waves of the pandemic strike, not just here, but all around the world.
So we understand the frustration and we share them and live them. We understand the great concerns, particularly in the early stage of Omicron several weeks ago when we knew it was contagious, but we didn't quite know then just how severe it could be. Good news - yes, it is much more contagious, we do know that - but the good news is that it's far less severe, some 75 per cent less severe, which has given us more options once we could have greater certainty about its severity impact. So we're not isolated. We're not isolated. And the real difference between Australia and so many other countries around the world are in two key areas.
The first one is - yes, other countries have problems with the impacts on aged care systems and health care systems, but in Australia, there are 40,000 more lives that have been saved. There are 40,000 and more people alive today than had we had the same experience of the average of other developed nations around the world. And that is a great credit to Australians and it's a great credit to the way that we've been able to push through from the start. It hasn't been without challenge, it hasn't been without loss, it hasn't been without frustration and difficulty, and the natural anger that I know flows from that. But that's where we are - doing better than almost any other country in the world when it comes to even the large number of more than 350 deaths in the course of the past week, our death rate that relates to Omicron is one of the lowest in the world. So we have to keep pushing through because we've demonstrated that resilience and the actions we've been taking to deal with Omicron have been many.
As we face Omicron, we must respect it, but we should not fear it. We must respect it with sensible, balanced rules, sensible precautions, but at the same time, not shutting Australia away, not locking ourselves up, not destroying people's livelihoods and bringing our society to a halt. That is not the future. That is the past. And one of the key reasons we can say that is because of the extraordinary work Australians have done in going out and getting vaccinated, and Australia has one of the highest vaccination rates of developed countries or any country anywhere in the world. And this is something Australians have achieved and we continue to move forward in that area, and I'll come to that in a sec.
So sensible, balanced rules are in place in Australia to deal with Omicron. It isn't a policy of just letting it go. That is a complete falsehood. In Australia, we have isolation and we have testing where necessary. We have masks and distancing rules. We have density arrangements tailored to the circumstances in each state and territory. We have strong border controls which we stand up for and we protect. And we have vaccination programs which, particularly for five to 11-years-olds, is what have been the fastest five to 11-year-old vaccination take-up rates we've seen anywhere in the world.
Over the course of this summer, this frustrating summer for Australians, we have got $9.8 billion that we announced in MYEFO to support the health effort, which brings our total investment in the health response in the pandemic to $34.8 billion. $308.6 million on primary health, telehealth, mental health supports. $180 million alone just in supporting our GPs to deal and support patients who have COVID. Our 50-50 National Partnership Agreement with the states and territories which is funding hospitals, which is funding testing. Remember, there are free tests available to everyone who needs one because they are symptomatic and close contact. There are free tests available to those who are working in health care and in aged care and other important settings such as that. There are free tests available to over 6.5 million concession card holders which starts on Monday, and these tests are being also provided to vulnerable communities, in Indigenous communities, where needed, and in other specific groups which we will discuss further when National Cabinet meets this week. Ten million rapid antigen tests provided to the states by the Commonwealth point of care, and of course the vaccine programs which continue to roll out. Our Pandemic Leave Payment - $331 million has been provided in Pandemic Leave Payments. $95 million of that has been in January alone. We've had 55,000 of those payments made this month. In December, it was 8,800. So I want to thank the Services Australia staff, because those, they've been working through the summer, like many of us, to ensure that people could get those payments they needed. Now it's not like it was during the lockdowns where people are in isolation for weeks and weeks and weeks on end, when we had the Pandemic Leave, we had the Pandemic Disaster Payments. But having to take that seven days and not being able to go to work and to be able to make, access that payment has been important, and 55,000 Australians have been able to receive that this month alone, and we continue to ensure that the rules around the Pandemic Leave Payments are closely tied and reflect the health decisions that are being made in relation to people's furloughing requirements.
We extended the biosecurity emergency period back last month in December. National Cabinet has been meeting weekly and making decisions as part of our national response. We provided in the vaccination program an additional $10 payment to both GPs and pharmacists to really support the vaccination program over the summer. And in just 10 days, one in five children aged five to 11 in this country have had their first dose, in just 10 days. And that puts Australia at the top of the pack when it comes to the roll out of those five to 11-year-old vaccines. 27.72 per cent of Australians aged over 18 have had their booster. 236,338 had them yesterday. 95 per cent and more of Australians over the age of 16 have had their first dose. 92.7 per cent have had their second dose. That's what's been happening over the summer.
Workforce has been a particular challenge, and the Treasurer will speak more to this, but workforce was a challenge before the pandemic, and the Government was already taking actions in that area, as we had been over some years, particularly in the area of skills and training, which I'll reflect on in just a moment. But particularly to deal with the challenges of disruption in the workplace - same challenge you've seen with the health workforce, aged workforce in countries all around the world. They have these problems in Ottawa like they have them in New South Wales. They have these problems over in the UK just like we have them here, or in France or in Spain or in Germany or in any of these places. They have the same problems that we're dealing with here with disruption to workforces.
Close contact rules were changed for essential workforces, and that definition of "essential workforces" was expanded. The Treasurer can tell you that in the work on supply chain management, that those changes are having an impact and we are seeing some of those shortages alleviated, particularly in the poultry sector which is, I've spent a lot of time on the poultry sector in the last week, and we're getting those those poultry sections, those that poultry sector back on a good footing, and but things were pretty tight there for a week or two, in particular. And I want to thank all those leaders in the poultry sector that have worked closely with us, to trouble-shoot and fix some of the immediate problems they had which can ensure that we could maintain continuity of those food supplies. Everyone at the National Coordinating meetings, Joe Buffone in particular, Karen Andrews previously, and of course the Treasurer most recently after his return from having COVID himself.
Private hospital agreement that we put in place at the start of the pandemic - that is now delivering 100,000 extra health care staff, including 57,000 nurses, to support our public hospital system and aged care. That's what preparation is. We put that in place in 2020 and we have drawn on it consistently to be able to draw more workforce in. Now, there aren't magic workforces that can just turn up and provide the sort of care that you need in health care. You need to have people who are trained, and that is true also in aged care. There is not some shadow workforce that sits in the Defence Forces or somewhere else that can automatically just replace furloughed staff because they have COVID. And so that does mean there are shortages and you have to make changes, and I want to thank all those working in the hospital system who've been making those to ensure that they can continue not only to support patients who have COVID, but also patients who need necessary treatment in our hospitals.
We have revised the ADF Civilian Assistance Protocol for the Defence Forces and Australian Public Service Support. In November we had start to scale that down. That was pre-Omicron because of the situation we're in, and there was not the need for that ADF support that had previously been needed in earlier waves. That has been revised over the course of Omicron and the proof of that is there are some 20 ADF drivers who'll be in Victoria supporting their paramedics, and there is additional staff and planners who are going down to support that task in response to the request made by the Premier to me. And also 000 call support centre staff coming out of the Australian Public Service. We don't always meet every single request from the ADF. Sometimes we can meet it from Australian Public Service personnel and we make them available. So 000 call centre is a good example. Contact tracing is another one. The Commonwealth is seeking to support where we can with the people that we have.
On skills and training, $6.4 billion this year alone is being spent on skills and training. That is double what it was before the pandemic. We have doubled skills and training investments by the Government today compared to before the pandemic. One of the first things the Treasurer and I did in the pandemic was ensure that we held on to those apprentices. Even before JobKeeper, the decision we made to give wage subsidies to keep apprentices in their jobs, ensured that those apprentices who would have lost their jobs in the early days of their pandemic, are now two years further on in their training and are working in our economy and keeping our economy functioning. They were the most vulnerable workers in the entire labour force and we moved on keeping them in their apprentices as a, as a top priority as part of our initial economic response. And today, we have a record number of apprentices in trade training - over 220,000. That is the highest number since records began in 1963. No Government has been able to get more trade apprentices in training than this Government, and it's been done in the middle of a pandemic because we need to get Australians solving this workforce challenge.
Unemployment - where it is today at 4.6 per cent - obviously means we've got a tight labour market but they're, we are working, and yesterday there was an important meeting between Anne Ruston and and employers about how we can even better connect Jobactive with the urgent needs of the workforce in those particular critical sectors, and tying the Jobactive providers even more into the priorities that are coming back through the response from those industries.
We have been working to reduce the regulatory requirements in the trucking sector and others. You know the changes we made to the testing arrangements for truck drivers. There are other changes that need to be made and they're at a state level, and I'm continuing to pursue those with the states. There are changes that we need to make around the age of forklift drivers, to get quite specific. There are changes we need to make that Kiwis who are living in Australia, resident in Australia, who have truck licences can drive trucks. That needs to be changed at state level to ensure that can be done all around the country.
I highlight these to you to demonstrate the level of detail that the Government is working through to ensure that we can try and alleviate all of the challenges that we're facing right across the workforce. One of the big ones is the occupational health and safety. Now the clear medical advice to me from the Chief Medical Officer, that except in quite specific circumstances, like aged care or health workforces and things of that nature, there is no requirement for workers to be tested on a daily basis with rapid antigen tests. That is not the medical advice. Those resources should be targeted towards the priority sectors like health and aged care and other critical sectors that are identified, things like meat processing, for example, where there is a much higher rate of infection that occurs in those workplaces, and that is where those resources should be directed. It is not the medical advice for rapid antigen testing to be a requirement for a safe workplace broadly across the Australian economy. And seeking to impose that would not only frustrate the supplies, but it would impose further burdens on our employers at a time when we're seeking to ensure that our economy can push through.
We've relaxed the 20-hour rule, and I should say all of that can be clarified by states and territories now. They can change that right now by regulation and make it very clear that daily testing of workers in workplaces is not a requirement of meeting the OH&S regulations. That would provide immediate relief, I think, in those workplaces in enabling getting more people back at work. But that's a matter for the states and territories. We've been trying to land that now for a couple of weeks, and are not making the progress I would like to see happen. So those states who want to get their workers back, that is one thing they can do today to ensure that they can alleviate those workforce shortages.
We've relaxed the 20-hour rule when it comes to student visas and that they can be working more than 20 hours. I want to stress, though, when it comes to working holiday makers, that we haven't changed any of the rules around the regional requirements. That's very important because we still need people working in those regional areas. We don't want them coming off the farm and coming into the city. We need them out there and we need them in the city as well. And that's why today we're making a further announcement on visas to support the workforce challenge. What we'll be doing is we will be rebating the visa application fees from all those who arrive today - today, and going forward - for students over the next eight weeks, and that is a fee of some $630. And there are around 150,000 students who have visas who we are encouraging to come back to be there for the start of their university or college year, and that is a thank you to them for coming back and continuing to choose Australia. But we also want them to come here and be able to be filling some of these critical workforce shortages, particularly those who are working and being trained in health care, aged care, those types of sectors. That will be incredibly helpful. And that will be for the next eight weeks. So visa application fees rebated when you arrive in Australia, and that will be done through the Department of Home Affairs and that will be eight weeks from today.
The second one is for backpackers, and we'll be rebating their visa application fee, and there are some 23,500 backpackers who have visas to come to Australia right now. And my message to them is - come on down. Come on down now, because you're wanted to come to Australia, you've got your visa. We want you to come to Australia and enjoy a holiday here in Australia, move all the way, all the way around the country, and at the same time join our workforce and help us in our agricultural sector, in our hospitality sector, and so many of the other parts of the, of the economy that rely on that labour, that workforce right now. And we'll be supporting that with a $3 million that we'll be giving to Tourism Australia to support a marketing program to target backpackers and students to get them out. For backpackers, it will be 12 weeks, 12 weeks from today. If they turn up within the next 12 weeks, they will get their visa application fee rebated by the Department of Home Affairs. Anyone who applies for one and turns up within the next 12 weeks, they will also have their visa application fee rebated.
So Australia continues to prove resilient despite the frustrations and the very genuine concerns. We are proving resilient. Our health system, despite a lot of pressure, is holding up, but we've got challenges further ahead as the crest of this Omicron wave is either upon us now or will become upon us in states over the next few weeks. Our rate of fatalities still remains one of the lowest in the world and 
has actually fallen further compared to other countries during the Omicron strain. Our economy continues to push through despite the significant challenges and the support we are providing is designed to achieve just that. And the protection that Australia has, not just today, but the measures we're announcing are supporting us into the future and the challenges we'll face in the weeks and months ahead - that protection through vaccination, improving the balance sheets of our businesses, getting our workforce that we need to drive our economy, will enable us to have the confidence to push through. Josh.
THE HON. JOSH FRYDENBERG MP, TREASURER: Thank you very much, Prime Minister. It was 678 days ago that the Prime Minister and I stood in this courtyard and announced a $17.6 billion stimulus package for Australian households and businesses at the start of the pandemic. Little did we know then what we know now. Two years of hardship. Australians subject to curfews and lockdowns. And families and friends separated for extended periods of time. But what we do know is that over the last two years, Australians have pulled together. And that the Morrison Government has pulled out all stops to help Australians get through this pandemic.
There are enormous challenges right now. Our hospital system is under great pressure and our thoughts are with those selfless and professional health care workers who do an amazing job on the frontline and those Australians who are in hospital right now with COVID. And dare I say it, those who are in ICU or on ventilators as well. Our supply chains are under pressure as high levels of absenteeism goes through the economy as the Omicron variant has spread.
But I can tell you that the fundamentals of the Australian economy are strong. And that what we have seen over the last two years as, is that the Australian economy has bounced back. It's been resilient. Take jobs - our unemployment rate today is at 4.6 per cent. This is around a 13-year low. Job ads are more than 30 per cent higher than at the start of the pandemic. As the Prime Minister said, our wage subsidy for apprentices has seen a record number of people in a trade apprentice today - 220,000 Australians. JobKeeper saved the economy and more than 700,000 jobs. And the projections in MYEFO and from independent economists and the Reserve Bank is for the unemployment rate to continue to come down from here, even despite the challenges that we face.
With respect to business investment, there's $200 billion of non-mining business investment that is planned over the coming year. And the Business investment incentives that we've put in successive budgets have helped achieve that outcome despite this recession. Housing investment - last year there were 150,000 building approvals off the back of programs like HomeBuilder. That's more than 30 per cent higher than the last five-year average. Australia's maintained its AAA credit rating, one of only nine countries in the world to do so from the three leading credit rating agencies, despite all these economic problems and challenges that we've faced.
And we know that Australians have accumulated $360 billion on balance sheets - both households and business - as a result of record economic support from the Federal Government and, indeed, state governments, and through unprecedented tax cuts, that is providing more money and disposable income, rewarding effort and encouraging aspiration. So there is good reason to be confident and resilient about our economy.
Now, the Prime Minister referenced the challenges that we face with respect to supply chains. In recent days, I was with Coles workers at a distribution centre in Laverton. 600 workers, many who have been absent. But they were working hard to ensure that the food made its way to the supermarkets and then to people's kitchens. And they said the changes that the Prime Minister led through National Cabinet have made a real difference to their ability for their operations to keep going.
Yesterday the Assistant Treasurer and I were at Cameron trucking business, a family-owned business nearly 50 years' strong, that has nearly 1,000 workers. And again, it said that those changes that we had made through the isolation requirements through National Cabinet had made a real difference on the ground to allow that trucking business to keep going. So it's changes around isolation that have made a real difference.
It's changes to the visa requirements and the working requirements of people on visas that is going to make a real difference. Today we're opening up an opportunity for 175,000 more students and working holiday makers to come to Australia. We're putting out the welcome mat to 175,000 students and working holiday makers to come to Australia and to take up this opportunity by ensuring that they get rebated that visa application charge.
The Prime Minister is working through the National Cabinet on a schools plan to ensure that our schools open at the start of term one and stay open, and that's going to be critical for the workforce as well. We're rolling out the booster shots in record numbers. And, of course, we're getting the vaccines to young Australians to ensure that they also have this line of defence.
Finally, Australia's performance through this pandemic, as the Prime Minister has said, has not been perfect, but nobody's response has been perfect. But we are in a very, very strong position, relative to the rest of the world, given that we've faced a once-in-a-century pandemic and the biggest economic shock since the Great Depression. The fatality rate in the United States per head of population has been 24 times that of Australia. The fatality rate in the United Kingdom from COVID has been 21 times that of Australia, and Australia's output in terms of both GDP and employment outcomes has been better than any major advanced economy across the rest of the world.
JOURNALIST: Prime Minister, on isolation rules, would you consider following the United States and the UK, slashing it for COVID positive people from seven days to five? Is that under active consideration given the workplace shortages?
PRIME MINISTER: All of these things are always under active consideration and that has been for some time. The most recent information that we have is that post-five days you've still got 30 per cent that are remaining infectious. And so that is a calibrated decision you've got to make. What I'm pleased about is that the the measures that we've we've have announced and are already taking are having impact. I mean, the difference between standing before you today and a week ago has been quite significant. I mean, a lot of that is yet to be seen, I understand, on the shelves, but where, you know, the challenges were -  I mentioned particularly the poultry sector and others, the trucking industry and so on - a lot of those peak pressures that we were seeing, we're seeing some relief for that. It's not back to where we'd want it to be, but the trajectory is right. So we're going to take medical advice on that, and I know the Chief Medical Officer has many sleepless nights over this one because we ask him about it regularly, and he is constantly talking to his colleagues overseas - places Israel, UK and many other places - to to understand what the experience there is, and so if he's in a position to tell me that we can make a change like that, then, of course, that would be something that we would proceed with. But at the moment, that is not the advice, and until we have such advice, then I think it is prudent - because I say, we're we're living with the virus with balanced, sensible rules, restrictions. They're not lockdowns, they're not those things, we've moved past all that. But we are respecting this virus, but we're not fearing it.
JOURNALIST: Prime Minister, you said it had been a frustrating summer for Australians who had been waiting for rapid antigen tests. You started talking about these tests in June last year, didn't order them for the aged care sector until August, didn't have them in the country for at-home use until December. Knowing that cases would increase when you open up, is it not a reflection on your leadership that you didn't get these tests into the country sooner and preventing the frustrations that Australians have endured over the Christmas and summer period? And on George Christensen's anti-vaccination comments, he's been dancing this line for some time. Why have you allowed him the freedom to be able to say what he has said?
PRIME MINISTER: Well, I'll come back to the comments about George in one moment. On the first issue, on rapid antigen tests, the Government was in the market for those in August. The priority at that time, of course, was to be rolling out the vaccination program. In August I was securing additional Pfizer doses, I think at that time from Poland and the UK and others. And as a result, we met what we said we'd do last year, and that was to get Australia double vaccinated over the course of that year, and we in fact got that done according to our own targets in October like we originally said we would. Rapid antigen tests for the Commonwealth Government are are a responsibility to provide them in aged care sectors, and that's why, as you rightly say, we were doing that in August. I, we accept our share of the responsibility when it comes to providing the tests that we are responsible to provide. States and territories have always had the responsibility providing those tests in their states, just like the PCR tests. PCR tests are free at testing centres. Rapid antigen tests are free and, so, you know, we were working with the, with the states and territories. But you make some assumptions about what demand would be back in June or August. In June or August we were in Delta. In June or August we were not in Omicron. And Omicron completely changed all of the expectations. All of them.
JOURNALIST: [Inaudible] modelling that said opening up the country with fewer restrictions would lead to a significant increase in cases?
PRIME MINISTER: Nothing like what we're seeing here and to suggest that the Omicron expectation was the same as what was before under Delta, is just simply false and so rapid antigen tests, I remind everybody, even as late as October and November, were not the recommended testing resource by our medical experts. They were not. Their recommendation was that we should remain with PCR tests and that's what should be used to be confirming cases, not rapid antigen tests. That was the medical advice. Now Omicron has changed everything for one simple reason. Volume. PCR tests are no less effective. They are still the gold standard. Rapid antigen tests are no more effective. They are no more able to provide a reliable result than they were back in November. What has changed is the level of demand, and that happened because of Omicron. And it's not just Australia. I mean, if you could in countries and there are very few, in fact, I'm only aware of the UK, where they have a universal policy, which is that they're not able to actually deliver upon, I mean, people who want them can't get them there either. But are you suggesting that their testing regime has meant that they haven't had a rapid escalation in cases? Of course, they have. The rapid antigen tests are not a cure. The vaccine is what protects. And that's why we have channelled our efforts into those vaccines. And that's why one of the other areas we're working in the workforce is targeting pop up booster programmes in essential workforces. So I understand that those rapid antigen test shortages have been a great frustration. But a lot of these comments are made with hindsight, not foresight. And Australia can still say that we have the lowest death rate, strongest economy and highest vaccination rates in the world. We have been able to secure supplies of rapid antigen tests for the things the Commonwealth was responsible for providing them for in aged care. But even that has been strained now because of Omicron and Omicron means we've had more outbreaks than we would have otherwise expected under Delta. And so we had the resources to do surveillance testing, but those resources have been strained because of the outbreak requirements that we've had to respond to in aged care. So that's how you deal with the virus. You respond to it. 
Now on George Christensen. I don't think I could have been any clearer yesterday. Don't listen to George Christensen. He's not a doctor. He can't tell you what to do with vaccines. I listen to Professor Paul Kelly and their advice is children should be vaccinated. And so I would strongly encourage people not to follow that advice. Now, you know, Australia is a free country. We can't go around locking people up for what they say as Australians. I'm sure the media wouldn't be suggesting we're doing that. He is allowed to speak his mind, but Australians shouldn't be listening to him. 
JOURNALIST: There were warnings in December about rising case numbers. So I'm wondering what action did the government take in December on the supply of rapid antigen tests? I've got family and friends who've got COVID. They cannot find tests. I know I'm not alone. That's a widespread experience. So my question for you also on this is, do you accept any responsibility for the federal government to fix that shortage that people are seeing at their local pharmacy? 
PRIME MINISTER: Well, in Australia in December, we approved $116 million for the funding of rapid antigen tests, and that order now is over 75 million. And at that time, we had already secured the supplies of 10 million rapid antigen tests and it was two weeks ago I think now that, which is just out of December, we committed to provide 10 million rapid antigen tests, point of care tests, to the states and territories. So the supplies, I should stress in the private market, in pharmacies and so on. Australia's experience of the earlier waves of the virus were completely different, and that's what the chief medical officer said at one of the presentations we had over the last few weeks. Very different. We didn't have the spiralling numbers of cases like other countries were experiencing, which had led them to go to the lesser option of rapid antigen tests. The advice was we could stay with the PCR tests and that those PCR tests were able to be done in the earlier waves of the virus. So rapid antigen tests were not being widely used in Australia for pretty much all of the pandemic up until we hit December, and Omicron arrived. So in the private sector, they hadn't been stocking their shelves and orders in the same way that would have been occurring in other countries where it was more of a common use tool. Because in Australia, the medical advice was it wasn't as effective as a tool which could provide misleading results compared to PCRs. And the medical advice was to prefer the PCRs. So that explains why the private market wouldn't have been doing the forward orders that they might otherwise have been doing. They had no more a crystal ball about Omicron than anyone else did, and but there were already supplies in other countries because they were already using them. So this is my point. Omicron changed everything, and it particularly changed it for Australia because this is the first time we've seen in this pandemic the rapid escalation in cases like we've seen in other countries, in earlier parts of the pandemic. The key difference is it's less deadly, it's less severe. And this is a virus that we can best cope with with our hospital system, despite the pressure that is there.
JOURNALIST: [Inaudible] to fix the pharmacy shortage or is, are you leaving the market to look after itself when people are queuing at pharmacies to try and find RAT kits? 
PRIME MINISTER: Well, where we have food shortages, where we have other shortages, another key issue that we were able to address over the summer was AdBlue and the requirement for that for Diesel to keep our trucks running. Now that was another shortage that was in place, and I was able last year working with Angus Taylor to ensure that we could work to get a private sector outcome, which we've been able to deliver, which has meant the trucks can keep running. Now you may not have heard too much about that because the problem was averted. That was another important thing going on over the summer. So we do work through industry when supply shortages emerge. But whether it's in supermarkets or in other places like that, they are placing their orders just like state governments are and the Commonwealth government is and they've been able to source those orders and they're being able to source supply. The lag in supply was a function of the rapid change in demand that occurred after the introduction of Omicron. 
JOURNALIST: Occupational health and safety rules may no longer require low risk businesses to do daily or regular RAT testing. But you can understand why the private sector would want to protect their business given the impact of isolation rules on staff shortages. So is this change, this call out to the states and territories to make their rules clearer simply a response to the lack of supply of RATs? Would it be a problem if there was an abundance of rapid tests in Australia, if businesses continued to require regular testing of their staff?
PRIME MINISTER: What I'm seeking to clarify for business, what a business may choose to do of its own volition is up to them. What I'm seeking to clarify is that there is no obligation on them to do it because businesses will be doing it, I know are doing it, that's their response to us in the consultation we have because they believe they are required to do it by the OH&S laws. And so what we are seeking to do is remove that obligation. And so if businesses choose to go and do the other thing, well, that's a matter for them and they can choose to do that. But they shouldn't feel they're obliged to do it when our medical advice is, they shouldn't be required to do it.
JOURNALIST: Just in regards to the student and backpackers, what sort of jobs do you see them filling? And do states with lingering international quarantine requirements potentially miss out on the benefit or sort of have a bit of a lag effect on on any sort of flow through in alleviating those workforce shortages? 
PRIME MINISTER: Well, as you know, we reintroduced student and backpacker visas back in December when they started coming back, which was great and they still must satisfy, so there's over 20,000 backpackers who have an eligible visa. When they turn up at the border, of course, they will have to be double vaccinated like anybody else, and they will face the same quarantine arrangements that are enforced and required by the states. Now for New South Wales and Victoria, that won't be as big an issue. Other states, I would be encouraging to look at those rules to ensure that they can get those critical workers in because the clear medical advice, you're more likely to catch that from somebody who's already here. And so if we're only allowing, as we do, double vaccinated people in the country, they've already taken that precaution and they present a lower risk. And so I think that commends itself to a relaxation of those quarantine arrangements for vaccinated arrivals. 
JOURNALIST: You know that George Christensen isn't like any other person talking about anti-vaccination sentiment. He's a government member. Is George Christensen taking you for a ride? 
PRIME MINISTER: He's not a candidate for the government at the next election, and George has been putting these views now for some time. I'm not seeking to amplify them. In fact, I don't think anyone should be paying attention to him on this issue at all. And anyone who was also pushing those views. I don't think, you know, those who said people shouldn't take the AstraZeneca vaccine. I don't think people should listen to those views either. And you know, people hold those views on the other side of politics, but it's a free country, people are allowed to say what they think. But, you know, we don't have to listen to them and we don't have to amplify their views. And I'm certainly not seeking to do that. I think they're unwise views. I think they're dangerous views. I don't think parents should be listening to them. That's certainly the medical advice I have from the chief medical officer, and that's consistent with the advice you get anywhere in the world. And what I do say parents, is this. I know parents as they're considering their children's vaccine, they want information and they want good information, and they want credible information to help them make their choice about their children's vaccination, particularly for young ones, 5 to 11. Now my daughters are older than that, but Josh's kids aren't. You want the best information. So my advice to them is to get the best information from the official sources. Don't go off to things that are people are just rabbiting on on Facebook and social media and all the rest of it. You're not going to find answers there. You're not going to find things that can help you there. Go to the credible sources information on vaccines, and George Christensen is not one of them. 
JOURNALIST: [Inaudible] that is within your power to do, to kick him out of the party room. Why don't you do that, given that he holds dangerous views, in your words? 
PRIME MINISTER: Well, I think the more important thing to do is just simply to say that his views are not the government's views. They have in no way whatsoever influenced government policy at all. And the greater attention people give to his views, which is not the government, then I can only encourage those to simply ignore him.
JOURNALIST: Prime Minister, just given you've noted the success of the relaxed isolation requirements you've already put in. Are you extending, is national cabinet going to consider extending those to other sectors such as hospitality and retail? And this may be one for the Treasurer, but I know you've noted that you've seen success so far. Is that anecdotally or is there any data behind that to prove that these measures are working? 
PRIME MINISTER: The Treasurer will comment that, none of our rules are set and forget. And so it's the same question as the seven day or five day. That will be based on medical advice. We've got a number of states now, New South Wales I've said it a couple of times now, has probably already passed their peak. That's that's our understanding. That could have occurred by now. It's certainly a view within New South Wales. Victoria is either approaching it or possibly there as well. Queensland is still a few more weeks away, and so those issues are quite relevant in terms of when you could look at broader scale changes than that about how it might play into the acceleration of some of those issues or worsening a peak. And so they're the things that the medical experts are carefully considering, but those sorts of things are certainly not off the table. And if they're safe to do, I think they would make a lot of sense to do. 
JOURNALIST: [Inaudible]. 
PRIME MINISTER: No, not that isn't. No. But it is still being considered by the AHPPC, the medical expert panel. It has been a regular item of review, and when the medical advice is that we could safely do that, then I think you can expect that we will. And I don't think that's too far away because it is under active review and that's what we've asked for. Josh. 
THE HON. JOSH FRYDENBERG MP, TREASURER: And also to point out that national cabinet has expanded that group well beyond the food production supply chain. So you've got telecommunications, you've got energy, you've got water, you've obviously got teachers because schools are going to be critical. And I point you to the the analysis by Treasury, which was presented by the Secretary to the national cabinet last week, which is, at any one point in time as we head towards that peak of the Omicron variant, we could see 10 per cent of our workforce, that's 1.3 million Australian workers who were absent, and that could be five per cent higher. An additional 740,000 people could be absent if our schools were closed or our childcare centres were also closed. And that's why it's so important to put together that school plan. That evidence that we've had coming in is is anecdotal, but is coming from industry bodies as well as individual players. And obviously this is early early days and that will be more formalised. 
Just one other thing I'd add in terms of the student visa charges that and the backpacker charges that are now being rebated, that's at an expected cost of $55 million. And to give you some numbers currently, as both the prime minister and I have said, there's 150,000 students offshore. There are now 324,000 students onshore. There are 23,500 working holidaymakers offshore and 18,500 onshore. So that is, I think, a welcome initiative. Opening it, opening up to a much broader cohort.
PRIME MINISTER: Since that opened up in December, which is great, they're coming back for the start of college and university, backpackers have been slower. That's why I want to put a bigger, even bigger effort into the backpackers to get them back. But we've seen quite a number come back, but we'd like to see those numbers escalate. But just going back to national cabinet, the schools issue is our focus now, whether all the states and territories will agree to the same set of arrangements, I can't promise you that. You know, the states and territories often have different views about these things, and at the end of the day, they're responsible for their schooling system and they're responsible for public health in their states and territories. And ultimately, they're going to make decisions that they believe is best for their own jurisdictions. We are seeking to harmonise that as much as possible. We are seeking to provide consistent support to measures that they want to be able to do and been working those through, particularly with the largest states in New South Wales and Victoria. But the Treasurer is right. If schools don't open and stay open, that's another five per cent of your workforce that gets taken out and that has a very serious impact. And that was the point we looked at last week. Jen.
JOURNALIST: Prime Minister, can I just get an update on the devastation out of Tonga please? And also your reaction to the tragic story out of New South Wales today about the man that's been charged over the death of the missing nine year old girl? 
PRIME MINISTER: Yeah, well, look first of all on, well, let me deal with the second matter. I've been following this privately, and this matter in New South Wales, a young girl from the Blue Mountains area, and I can't imagine what the parents and the community have been going through. I want to thank all those who've been getting around that family and providing love and support to them. I want to thank also those who have been involved in the search operations and the police operations for the sensitivity, I know that they will be showing to that family. And I hope for the best. You pray for it, but it doesn't always occur. And so my thoughts and prayers are frankly with with the family today and that that little girl and I hope she's all right. I really do. I'm sure we all do. Let's hope that that has a good ending. And if that's someone who's been brought to justice, then that is also very important. 
On the other issue in relation to Tonga, I hadn't had an update on that case, by the way, this morning before coming out here, on the other issue of Tonga, as I met with, by phone, with the Prime Minister of New Zealand the other day, and we're working together with flights that are going there and we're providing aid support. It is a very difficult environment to be operating in the ash clouds and things of that nature. Minister Seselja has been directly engaging on that issue with counterparts. I'll probably speak to the Prime Minister later today and because communications have been a challenge over the last little while. I really feel, it's a very small island community in Tonga, and there are a lot of Australians of Tongan descent and who have family and friends, and many Australians have visited there. So they would be expecting us to do everything we can to stand with our Pacific family in Tonga and and their faithful community and their beautiful community. And I'm sure they'll be supporting each other, but they need us now and they're getting our help. 
JOURNALIST: Just to confirm, have you received the formal request from the Tongan Prime Minister from from Tonga, from the Tongan Government for assistance for humanitarian assistance and considering the serious nature and just the devastation that this volcano has occurred, will Australia consider increasing its long term aid to the nation? 
PRIME MINISTER: Well, we've always been prepared to provide a support to our Pacific family whenever they've needed it. And and that's exactly what we're doing in Tonga. It's exactly what we're doing in Papua New Guinea. It's exactly what we're doing right now in the Solomon Islands. It's exactly what we did in Samoa when they had their outbreaks there previously. I mean, any time a Pacific nation has called on us for support, we have always said yes. And so, you know, I'll be talking to the Prime Minister, I hope later today, communications allowing. And we can run through whatever else they might need. But our Defence Forces have stood up their operation and are and are deploying as necessary and as directed, so we feel deeply for our family in Tonga. 
JOURNALIST: Prime Minister, back on rapid antigen tests. There are reports coming out of South Australia that other states might have requisitioned rapid antigen tests. There are some claims that the federal government might have redirected rapid antigen tests as well. Is there any truth to that? Has the federal government redirected rapid antigen tests destined for other states? And on hospitals, do you anticipate that other states will follow in the footsteps of Victoria in announcing Code Browns imminently? 
PRIME MINISTER: Well, on the second matter, we'll be getting an update tomorrow as we do at every national cabinet meeting on the status of each of the hospital systems around the country. And that will include an update on the situation in Victoria from Premier Andrews. So we'll have further information on that tomorrow. 
On the other issue, there have been some absurd allegations made over the, particularly over the summer, the allegations that the Commonwealth has redirected supplies of rapid antigen tests, or indeed that the Commonwealth has impounded private supplies or sought to frustrate private supplies. None of this is true. I have no idea where that's coming from and you know, it just floats around on social media and then it gets reported. I mean, something happening on social media isn't a story. It's usually just rubbish. 
JOURNALIST: The sector says there's more than a thousand outbreaks and predictions that possibly or more than half of aged care homes across the country could have outbreaks by the end of the week. It was your responsibility to secure the RAT tests for that sector, which you have told us repeatedly. The sector hasn't had enough supplies to be able to conduct adequate surveillance to prevent those outbreaks in the first place. Do you take responsibility for the situation we're seeing in aged care at the moment, we are seeing elderly, vulnerable people confined to their rooms for sometimes weeks at a time. And just quickly on another issue, if I may. On Monday, you said that those held in the Park Hotel in Melbourne were not refugees. Most of them are. 25 of them are. Do you apologise for that mistake? Or if you, if you're now aware that that is not the case, is it appropriate that some of those people have been held in detention for more than eight years? 
PRIME MINISTER: Well, let me deal with the first matter. Well, aged care is the government's responsibility, and we have procured supplies for aged care surveillance testing going back as far as August. And Omicron has put further strains on those, and that's why we've secured additional supplies. It was a long question, I'm only about like 30 seconds into the answer. And so we are providing, particularly at the moment, tests to support areas of outbreaks because that has become a higher priority to ensure we put the test in outbreaks. What is important, though, even more important in aged care, is that, you know, we've got them double vaccinated and rapidly well over halfway through having them boosted as well. And that's why we're not seeing in aged care the the number of tragedies that we saw during the dreadful wave that we saw back in 2020. So the precautionary action to make our aged care system more resilient is getting a very different outcome this time than we saw in the first wave. Now, the biggest challenges we have in aged care is workforce. That is the reason why you have the challenges of people not having enough workforce in aged care that has led to them having to have different arrangements in aged care in terms of how care is being delivered. Now that is very frustrating and I know it is very challenging for the aged care sector, but aged care workers are in short supply. They're in short supply in every country that is facing this crisis. You'll find it in Canada, the UK, Europe and the United States. You'll find it everywhere. So it's not unique to Australia and the surveillance tests and the tests that are there to ensure that we can deal with the outbreaks, which means these outbreaks have been well managed. Now in many of these cases, I'm advised that these outbreaks involve a staff member. They're not we're not seeing as much of the virus in the actual resident population. Now a big part of that is we have very high rates of vaccination for those who are in aged care and indeed now with booster shots. For those aged over 70, we've got more than 50 per cent of the over 70 population who's had their booster shots. So that has provided a strong resilience. I mean, Omicron is going to move far more quickly than the previous strains of the virus. And so it is not unexpected that we would see the virus getting to more places, but it is not having the same devastating effect that it had previously. So yes, we are responsible for the aged care sector and I we are doing everything we can to support them in providing that care and support that is needed through workforce and through rapid antigen testing and booster clinics and other things that are being done to support them and where possible, are providing additional workforce and in acute situations. As I said before, the Defence Forces are not a surrogate aged care workforce. They can't just make those problems go away. They will continue to be challenges in aged care. That is a problem of the virus. And it's a problem that has been seen in many jurisdictions. 
Now on the other matter. I didn't make the statement that every single person was who was in that place was not a refugee. I said that was, to my understanding, the case with some people who were there. There are a number of people who were at that facility who have not been found to be owed protection. 
JOURNALIST: [Inaudible] I'm asking about the 25 people …
PRIME MINISTER: They are all in various stages, various stages of the pathway to where they will ultimately be located. Now, as I can tell you, as it was confirmed to me this morning that those who are there, with some obvious exceptions, who have who arrived more recently, are people who came to Australia, illegally entered Australia by boat. And, you know, the policy of the government, which I thought was bipartisan, but there seems to be a question mark over that with the statement by the Shadow Minister for Home Affairs, that someone who has illegally entered Australia by boat will not be offered permanent settlement here. That's the government's policy. Now that's our policy. We're not wavering on that. The vast majority of people who are going through this process are actually out in the community, but there are some cases which are very sensitive and have very specific reasons as to why they would be there. Some of them are on a pathway to the United States. I'm aware of one particular individual who has been the comment of this focus of a lot of attention, who is on such a pathway, and I would be encouraging them to take up that permanent option that is available to them in the United States. We provided it, we secured it, we got it in place. And so if they wished they could go to the United States along that pathway. And that's what we are encouraging them to do. So there are people at a range of situations, and I'm happy to add to that information. The suggestion that I said they were all not found to be refugees is not true. That's not what I said. It was a question in a radio interview. I answered to the best of my knowledge at that time. And in quite a number of cases, that was indeed the case. There are people who who are in detention, who are not owed protection under the, under the Refugee Convention and our rules. Others, but I can tell you the ones that are, they arrived in Australia illegally by boat. 
JOURNALIST: [Inaudible] should IVF services have been amongst elective surgeries cancelled as resources are diverted to support COVID efforts there. 
PRIME MINISTER: Well, earlier on in the pandemic, we exempted IVF treatments as being elective procedures, and that remains my view. There's nothing, there's no choice involved in fertility treatments. It's not an elective procedure, in my view, that should be subject to these things. I respect the fact that these are decisions of the Victorian Government. I respect that. It's not a decision the Commonwealth can make. It is a decision of the Victorian Government and I appreciate the extreme pressure their hospital system is under, and I can appreciate that this is a very difficult choice for the Victorian Government. I understand a similar arrangement, I could stand corrected, I understand a similar arrangement has been put in place in Queensland. But earlier on in the pandemic, at national cabinet, we said that IVF treatments were not elective procedures and should continue. And I believe that should be done wherever possible, and that should be such a last resort measure, if any resort measure, in my view. 
JOURNALIST: Just one last one on George Christensen. He holds a relatively lucrative position for a backbencher on the Joint Committee for Trade and Investment and Trade, I should say. Does he still deserve to hold such a position, given that he's sprouting dangerous views that are contrary to government advice? Should he step aside for another more deserving member of your team? 
PRIME MINISTER: That's a matter I'm discussing with the Deputy Prime Minister.
JOURNALIST: You were saying before, the daily rapid antigen tests weren't necessarily needed for most industries. Given that schools are going back soon, New South Wales has floated plans for students to be given daily rapid antigen tests quite regularly. Should that approach be used in all the states and territories, and should students be given daily rapid antigen tests? 
PRIME MINISTER: Well, certainly in relation to teachers, I think there is a very strong case about surveillance testing with teachers, just like we do with health care workers. The predominant way I'm advised that the virus comes into a community like that is actually through the teachers, not through the students. That's the experience. I mean, that can change with Omicron. Anything's possible. And so we had a good discussion about this last week, and I think there was a strong view about teachers, but each state jurisdiction is going to make their own call on that at the end of the day. And where they do, then the Commonwealth will be supporting them in that, to do that. And including arrangements for students. There's mixed medical advice on this when it comes to surveillance testing of students to be to be clear. And the medical advice that we have received. I couldn't say is strongly in favour. That would be a very generous statement that it's in favour of surveillance testing in schools. But I do understand that for parents and for teachers, for confidence in the education system, that a role for that, you know, states, I can understand why they would go forward on that basis and the discussions I've had with a number of states. The Commonwealth has indicated its support for it, for the reasons that the Treasurer said, we need to keep schools open and keep them open. So that is a national interest issue. It is a state interest issue. But ultimately, those calls about the extent of surveillance testing in schools are decisions that premiers will make. But where they do make them along the lines that we've been discussing with each other than the the Commonwealth will be pleased to support that under the under the the National Partnership Agreement. Okay, thank you very much. 
JOURNALIST: I wonder if you wanted to revise your comments. You said you hoped there'd be a happy ending. The police have found her body and charged a man. 



PRIME MINISTER: I'm sorry, I hadn't seen that before I came out today, and so that is devastating news. I'm very sorry. Since early this morning, I've been engaged in other issues this morning, as I'm sure you can imagine. But having heard that news, that's just devastating. Thank you.