Computers? Performance Automotive? Or Both? Here's How Paul Sera is Doing it All!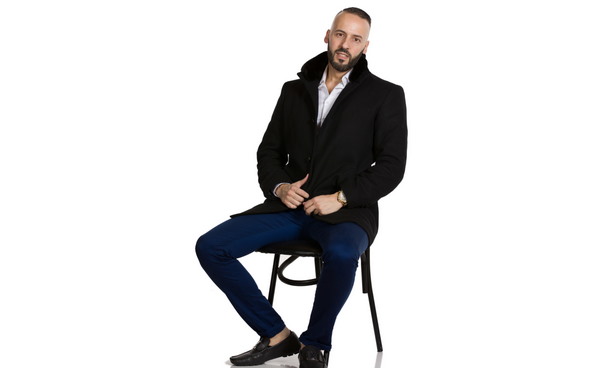 Computers and supercars stand distinct in most aspects (unless we are looking at a racing game). And they are miles apart when it comes to making a career out of it.
However, the gap can be bridged with passion, intent and a passion to bring the big change.
With the same interest and enthusiasm, Paul Sera gave wings to his dream of pursuing his passions for IT and performance automotive at the same time.
From Radial Life to NextGen Digital, Paul has been doing it all since 2014, and in this blog, we're leafing through his story.


Story: How It Started, How It's Going!


Paul Sera is a self-motivated and enthusiastic personality with an undying love for cars and computers. But where's the love coming from?
Paul was born and brought up in a family with another brother and father who loved discussing and driving cars. This gave him the opportunity to learn more about things on wheels and to hone his driving skills while growing up.
His weekends were spent with the family on the Go-Karting tracks. Rubbing shoulders with several racing stars of this age, Sera's passion for performance automotive kept growing. And this love turned out to be the motivation behind his automotive apparel and event organising business.
Apart from that, Paul got his first computer at a time when home computers were extremely rare. And then came the internet. Paul instantly connected and kept harnessing his love for the tech.
Spending most of his time with computers and cars, Paul landed his first full-time IT job in 1999. His out-of-the-box thinking got his IT career on wheels, enabling him to serve several significant roles in different multinationals and Fortune 500s.
In the year 2014, Paul was told that he might soon become redundant for his then-employer. This turned out to be a great motivator and set him to work harder towards his automotive brand and IT business.
Today, he owns the following two companies:
NextGen Digital
Started with the idea of providing its clients with complete IT solutions for their company, NextGen Digital is making it big in Melbourne's digital marketing space.
From managing and stepping up SEO campaigns for a number of clients to handling their IT systems and keeping them up at all times, Paul's NextGen Digital does it all.
For more information about the company, check out their website.


Radial Life
Paul's other company is Radial Life, which is an automotive clothing brand that offers top-quality apparel to motorheads and car enthusiasts.
But that is not the end of the story. Apart from being an automotive apparel company, Radial Life aims to bring grand car events, drag races and car shows to Australia. Lunging towards the same goal, Radial Life has hosted two massive drag racing events in the past few years.
The first one was No Excuses 1, and the second event was called No Excuses 2.
Both the events were held at the Ballarat Airport and the races had the following classes based on the tyre size.
R235 (For cars running up to a 235 Radial)

R275 (For cars running up to a 275 Radial)

R325 (For cars running up to a 325 Radial)
Paul loves to talk about his passion for cars and computers, and if you enjoy reading about entrepreneurship, you must check out
his blog
and
vlogs
.
Closing words
Sometimes we get so busy building our career that we stop listening to our inner passions. Paul has not only managed to balance work and passion but has also built a coveted career out of it. And his entrepreneurial journey is a shining example of "Do What You Love."