Casula Powerhouse Arts Centre presents, Jamming with Strangers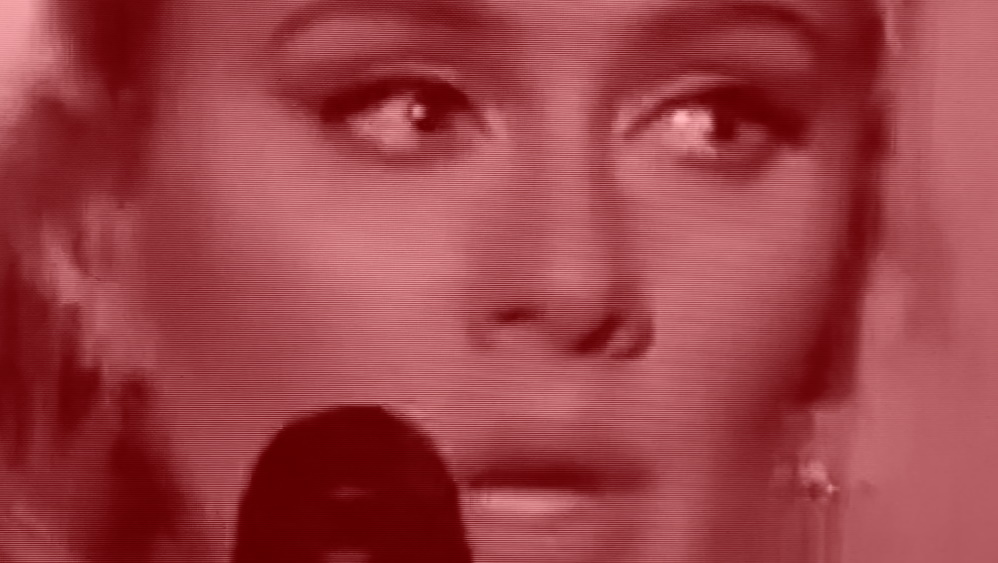 Casula Powerhouse Arts Centre (CPAC) presents, Jamming with Strangers, a scorching summer exhibition series exploring our connection to music.
Running from 4 December 2021 – 27 February 2022, the exhibition will host a huge range of news works by established and emerging Australian artists across 12 weeks, all answering the question 'what does it feel like to be connected with people through music?'.
The series also includes talks, public programs, dinners. performances and will culminate in an explosion of fashion, music, vogueing and ballroom culture with the highly anticipated event WEST BALL 3.
"No matter where we are in the world, music is the connective tissue that builds communities and brings people together," said CPAC Director Craig Donarski. "In Jamming with Strangers, artists from a range of disciplines will explore how music can be used to create a sense of community and build real-life relationships, something we've all been craving over the last few months."
New commissions featured in the exhibition include:
Julian Day, presenting a video work of various singers developed through choir workshops held at CPAC. Dipersed across the various galleries so it feels like the building is filled with singers, the work captures communities that come together, find harmony, but ultimately disband.
My Le Thi and Azo Bell's interactive sculptural installation inspired by memories of village life in Vietnam, where music is an essential part of the community.
Gillian Kayrooz will capture the energy and feeling of being from Western Sydney and travelling to the city to participate in music cultures, revealing the unique and esoteric music cultures that are created on this trip.
Kevin Diallo's work will celebrate the songs of his homeland, the Ivory Coast, something he used to feel connected when the pandemic stopped him from travelling.
Kerry Toomey has produced a series of sculpted female torsos that encompass the essence of her life journey inspired by her favorite country songs.
Twin sisters Carla and Lisa Whereby's iconic memorabilia collections will be on display, featuring some of Australia's biggest 70s and 80s rock bands and original works.
Lad Street will exhibit for the first time a series of photographs taken over his many years participating in the hardcore music scene in Sydney.
Justine Youssef and Leila El Rayes present a multimedia installation filmed in Auburn Botanic Gardens and featuring 'characters' from Western Sydney's drill, vogue and Middle Eastern music scenes.
Jamming with Strangers also includes a public program of events including an educational and networking event for young local musicians, journalists, and producers called Western Sydney Music Futures (5 Feb). Participants will learn from leaders in a variety of music-related areas, many of whom have strong ties to the Western Sydney music community.
CPAC will also host Dinner Music (26 Feb), an evening of conversations and experimental performances over a two-course dinner at the onsite restaurant Bellbird Dining & Bar. The evening will feature a performance from the Western Sydney Ballroom community and the interactive musical commission by My Le Thi and Azo Bell titled 'Gukoongboom'.
The climax of the summer series will be WEST BALL 3 (Jan 29). A wonderful event celebrating the diversity of the Australian ballroom community, which is predominately led by POC, Indigenous and Torres Strait Islander LGBTIQ+ communities from Western Sydney. The West Ball is in its third year as an annual event, and 2022 will be the most ambitious yet. In the last few years, the vogue/ballroom scene has expanded on such a large scale with TV shows like POSE and the competition reality show LEGENDARY. Accompanying the event will be a display of gowns and costumes from previous Balls, capturing some of the incredible energy of the Western Sydney Ballroom community.
Jamming with Strangers will be presented as part of the Sydney Festival Program from 6-26 Jan 2022.
There will be a FREE launch event for Jamming with Strangers on Saturday 4 December. The launch event will include a series of talks by the exhibiting artists, a performance by the Western Sydney Ballroom community and an invitation for audiences to jam with My Le Thai and Azo Bell using their artwork title Gukoongboom. Gukoongboom is an interactive installation commissioned by Casula Powerhouse, featuring a tuned percussion instrument built from painted PVC pipes which reflects on My Le Thi's memories of village life in the Vietnamese Central Highlands, where music was an essential part of the community.
EXHIBITION
Jamming with Strangers | 4 December 2021 – 27 February 2022  | Free entry
SPECIAL EVENTS
Series Launch Event | 4 December 2021, 2-4pm |FREE
Western Sydney Music Futures | 5 February 2022, 2-5pm | Tickets $25 Adults / $18 Consession
Dinner Music | 26 February 2022, 7pm | Tickets $85
WEST BALL 3| 29 January 2022, 4pm | Tickets $25.00  Adults / General Public / $15.00  -  Ballroom Community / $0.00 -  Indigenous, Trans, and People of Colour 
Casula Powerhouse
Located on the banks of the Georges River, the Casula Powerhouse is a multi-disciplinary arts centre. Showcasing six galleries and featuring a range of permanent and temporary exhibitions, the Casula Powerhouse is a premier art space in South West Sydney. Boasting a 321-seat theatre, Casula Powerhouse plays host to a range of theatre and cinematic productions each year.
Liverpool City Council
Located in South West Sydney, Liverpool City Council governs 42 suburbs with residents from a range of different cultures and ethnic backgrounds. The Council is dedicated to supporting the community by providing high levels of facilities and resources and to establish Liverpool as "the vibrant regional city of opportunity, prosperity and diversity."