EIREBORNE CAST ANNOUNCED FOR NATIONAL TOUR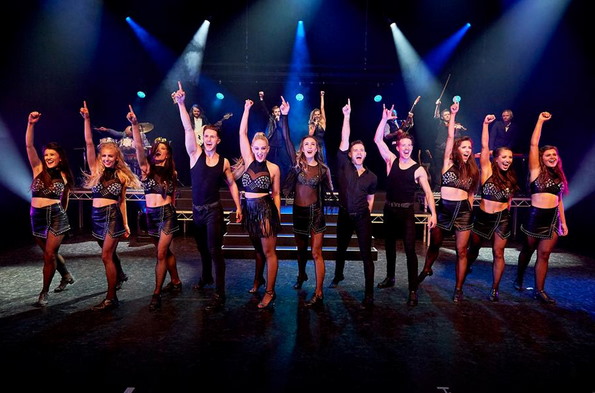 TAKING IRISH DANCE TO A WHOLE NEW LEVEL
DYNAMIC AND COMPLETELY 100% live – live band – 100% live taps
Mellen Events is thrilled to announce the incredible cast for the  rebirth of Irish dance: EIREBORNE!  With one of the best Irish dancing casts ever assembled in Australia, and a spectacular live six-piece band, this show is not to be missed.  No mime – all completely live which is a distinct point of difference to other dance shows touring the world.
Following huge success in Australia and Europe, this hit Australian production has been re- scheduled from earlier this year and is ready to thrill audiences around the country. Tickets for Eireborne are selling fast, with extra shows currently being added to accommodate the demand.
With the likes of Helpmann Award winning actor and singer, Matt Hetherington (pictured below), who has recently returned to Australia after six years living in the United States, and the soaring vocals of Australian-born folk-soul singer songwriter, Reigan Derry, complimenting the fifteen virtuosos of Irish Tap, including Peta Anderson, Liam Costello (current World Champion), and the Bryant brothers, Eireborne promises to deliver a spectacle unlike anything seen before on Australian shores.
Matt Hetherington "simply can't wait to get on stage in Eireborne. With such a brilliant cast it is going to be an exhilarating show" he said. "When you combine extraordinary dancing skill and amazing music with fun and sexiness you know it's going to be a hit. I'm thrilled to be a part of the team."
The performer pedigree is truly unparalleled. At just 18 years of age, Liam Costello is the youngest Australian to win the Irish Dance World Championship. Not only that, but he has won it twice, two years in a row! Not to be out done, the Bryant brothers have starred in the Irish Dance phenomenon, Riverdance, and William has even worked with The Wiggles! You may also recognise younger brother Kieran, an original Eireborne dancer, from 2018's Dancing With The Stars in Ireland and the film, Dance Academy: The Comeback.
But perhaps the biggest name of them all is the revered dancer, choreographer and co-producer of the production, Peta Anderson (pictured below), who created the concept for Eireborne. One of Australia's leading tap dancers, Peta is driven by a desire to inspire the next generation after Riverdance by showcasing Irish dance in a fresh and innovative fashion. "Eireborne allowed me to push the boundaries as the choreographer and revolutionise Irish dance which shows just how versatile and mesmerising Irish dance can be."
A celebration of all things Irish, this riveting rock show production is an unparalleled theatrical experience, showcasing 15 incredible Irish dancers rockin' out to a soundtrack of the biggest hits from Irish sensations including U2, Snow Patrol, Van Morrison, Hozier, The Script, The Cranberries, and more.
"THIS IS THE SHOW TO SEE"


– RAY HADLEY, 2GB
EIREBORNE is a part of the Restart Investment to Sustain and Expand (RISE) Fund – an Australian Government initiative to provide creative and cultural experiences to audiences across Australia.
Concept / Choreographer/Co-Producer: Peta Anderson (Irish/Tap/Ballroom):
Riverdance, Noctu, Dance Off, Drummer Queens and Capezio sponsored athlete.
Director: Nigel Turner Carroll:
The Tap Pack, Twists and Turns starring Olympic gold medallist Matthew Mitcham, Back to Bacharach starring Casey Donovan, and Resident Director on Grease the Arena Spectacular.
Executive Producer: Maryanne Fogarty-Morello:
Riverdance, and 9 x Australian Open Irish Dance Champion.
Musical Director: Andy Horvath:
Producer/Songwriter and Drummer for Artists such as Missy Higgins, Casey Donovan, Adam Brand, The Outlaws, Jasmine Rae, Matt  Cornell and more.