Major survey reveals local newspapers vastly preferred over Google among country news consumers
Written by

Kristy Hess, Associate Professor (Communication), Deakin University
Newspaper readers in rural and regional Australia are five times more likely to go directly to their local newspaper website than Google or Facebook for local information, and almost 10 times as likely to go to their local news website over a council website for news and information.
Nearly two-thirds of local newspaper readers also indicate policies affecting the future of rural and regional media would influence the way they vote at the next federal election.
These are some of the key findings of a national survey of almost 4,200 Australian country newspaper readers we recently conducted as part of a project to drive greater innovation[1] in the rural and regional media landscape.
Many small newspapers in Australia faced closure after their advertising budgets shrunk during the global pandemic, while others moved to digital-only editions to cut costs.
In our survey — the largest conducted of country press audiences in Australia — we found local newspapers still play a vital role in providing information to residents in these communities, even with the proliferation of news available on Facebook and Google.
This is a significant finding, given how much focus has been placed on the role of the tech giants as a central point for digital news and information.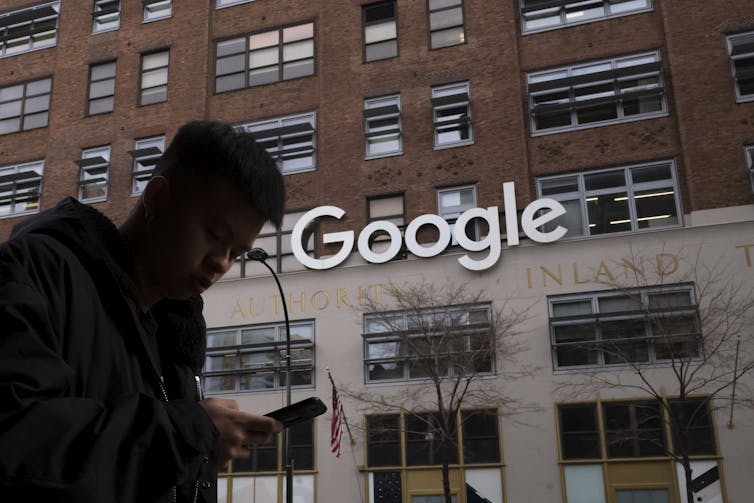 Mark Lennihan/AP
The federal government recently implemented a mandatory news media bargaining code[2] that forces tech companies like Facebook and Google to pay news producers for content that appears on their platforms.
Last week, the ACCC[3] granted interim approval for Country Press Australia to negotiate with the tech giants on behalf of its 160 newspapers.
This funding is desperately needed to help support publishers of credible, reliable local news who are losing the advertising dollar[4] to social media platforms — but for some, it still may not be enough.
Read more: As Facebook ups the ante on news, regional and elderly Australians will be hardest hit[5]
Resistance to local papers going online only
Our survey also reveals just how passionate people are about local newspapers in rural and regional Australia — that is, the print version. In fact, the majority of country press audiences[6] (71%) prefer to read their local paper in print than online.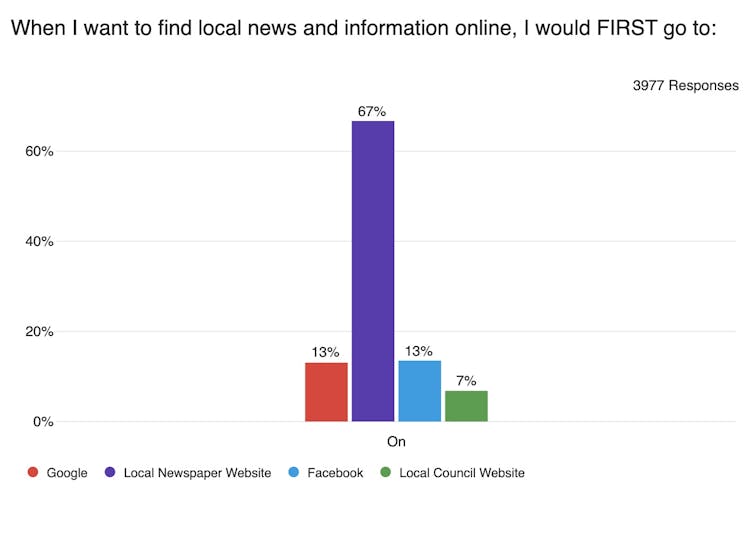 Read more https://theconversation.com/print-isnt-dead-major-survey-reveals-local-newspapers-vastly-preferred-over-google-among-country-news-consumers-160353