5 Tips for Starting a Warehouse Business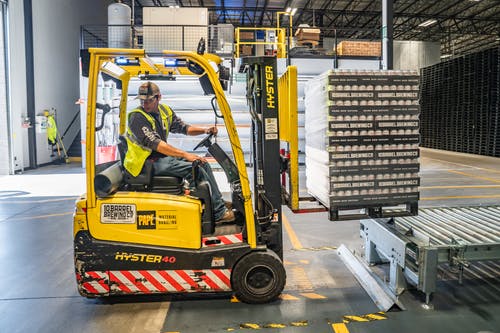 A warehouse business is a lucrative business idea and it's relatively easy to set up and maintain. Companies of all types, sizes and industries need warehouses to store their products and organize inventory. It's expensive to build one, so renting seems to be the best alternative.
The companies that plan to make their living this way need to think about the customers that will use this service. It's essential to have a steady stream of businesses that need a warehouse and can meet your price and your demands.
The size of the building
The first consideration to be made is the size of the warehouse that you plan to build or rent. It's obviously the most important decision, since it will determine how much goods you can store and how many clients you can service.
The size of the warehouse will also affect its cost to a greater degree than anything else affecting maintenance costs, temperature control and many other factors. These are all matters to consider when creating a business plan or when you're applying for a loan needed to start a business.
The location
Another important feature of the warehouse business is its location. The warehouse needs to be well connected with the rest of the city, even though it's usually located outside of it, because you need to be able to receive and send the goods by both trucks and trains.
A lot of the work in and around warehouses is now automated or done by robots. In order to keep up this type of work you need to make sure that your warehouse is always connected to electrical grid and the internet.
Keeping the warehouse organized
The warehouse needs to be well-organized and maintained in a way that makes it useful without too much extra work. The best way to do so is to invest in pallet racking which will allow you to stack up the items in your warehouse and take advantage of every inch of space you have available.
A good racking system isn't just about the use of space, it's also about making sure your employees are safe at all times and there's no chance that they get hurt moving large items around. That's not something to be saved on, since there's nothing more important than safety of those who work for you.
Employees
Employees are the most important part of any business. The company should invest in the best and the brightest from day one. This is true for the warehouse business as is for any others. Those who have worked in the industry for a while can provide better and safer services and their experience should be rewarded.
It's also imperative to invest in the technology that will make things easier for the average employee. This wearable and mobile technology will make your employees safer and allow you to keep track of their work with great care and attention.
Licenses
The warehouse business seems to be relatively simple and easy to organize. However, that doesn't mean that you can set it up without having to deal with the government and its regulation. There a lot of licenses and regulations that any business needs to obtain before they can get to work.
It's best to hire a professional to help you accomplish these tasks. It will be easier that way because it allows the owners to deal with important issues while the lawyers deal with the licenses needed to start the company.
A warehouse business can be lucrative. The key to accomplishing this goal is to set up the business in a way that will allow you to make the most out of it.