6 Affordable Ways to Market Your Small Business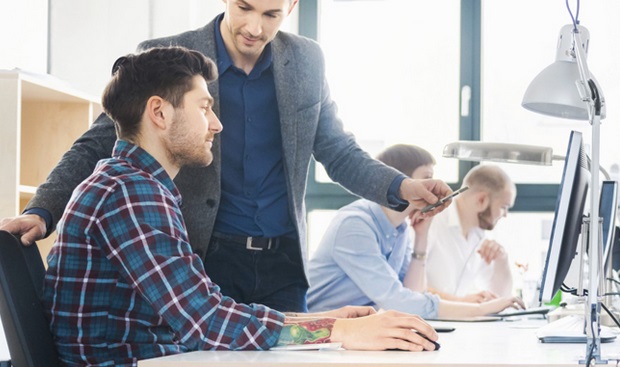 In this era of cut-throat competition, no business can survive without marketing. For established brands with deep pockets, investing in marketing isn't much of a big deal. Small businesses, on the other hand, aren't well-endowed to afford large marketing budgets. But that doesn't mean they can't run effective marketing campaigns. With this in mind, here are some inexpensive marketing strategies for small businesses.


1. Build a Social media presence
Social media is one of the most effective marketing tools, given its wide user base. As such, creating a social media account for your business connects you to a broader market of potential customers.
That said, building a social media presence isn't enough to attract customers. It calls for the right social media strategy. The idea is to connect with your prospects in a more personal way without necessarily taking a hard-sell approach. If you get your audience to start trusting you, you will convert them to loyal customers.


2. Start a Business Blog
Starting a business blog is one of the most inexpensive ways of promoting your business. The best thing is that you don't need technical skills to build a blog, thanks to platforms such as WordPress and Wix.
Once you set up your blog, post content that is optimized for search engines.This will improve your business's online visibility, thereby generating leads and increasing revenue potential. Additionally, starting a blog for your business establishes your brand's credibility and authenticity, making it easy for your target market to approach you.


3. Guerilla marketing
Guerilla marketing refers to the use of unconventional marketing strategies to advertise a business. These strategies usually play on the surprise element to capture people's attention as they go about their daily life routine. As such, guerilla marketing is fairly inexpensive since it depends on creativity to be effective.
For instance, you can put up a temporary artwork of your business on a sidewalk. The idea is to increase brand awareness as well as organic and foot traffic. There are many approaches to guerilla marketing, so be sure to experiment with different ideas that require the public to interact with the brand.
The good thing is that you don't require technical skills to hack guerilla marketing, but it does help to have a grasp of some marketing principles. In this regard, you may want to take a marketing course.


4. Partnership Marketing
Partnership marketing is an affordable advertisement method for small businesses to expand their market outreach and increase sales. This strategy involves collaborating with a non-competitive business to promote each other's products or services.
For example, a web designer might partner with a digital marketing agency. In such a case, the marketing agency can refer clients to the web designer if they need professional web designing services. Equally, the web designer can refer clients who need help with content marketing to the marketing agency.
Before partnering with another small business, remember to consider your options carefully. This is because you'll be sharing reputations; and, thus, your partner ought to be aligned with your values.


5. Ask for referrals
Your existing customer base has the power to market your business to other potential prospects. Therefore, it would be best if you didn't shy away from requesting your customers to refer their friends and family to your business. But before that, ensure your products or services are customer-centric. This way, customers won't hesitate to tell others about you.


6. Community involvement
Getting in touch with your local community allows you to build brand awareness without spending much. You also get to network with other business owners and build meaningful relationships. And this should not cost an arm and a leg.
For example, you can sponsor the neighborhood soccer team by buying them sports kits branded with your name. This will allow you to interact more closely with the local community and gain visibility.


No money? No problem
A low budget shouldn't hold you back from marketing your small business. You are limited only by your creativity. So, be sure to use the above cost-effective marketing ideas to kick-start your campaigns.