3 Tips For Managing Commercial Waste
Written by

NewsServices.com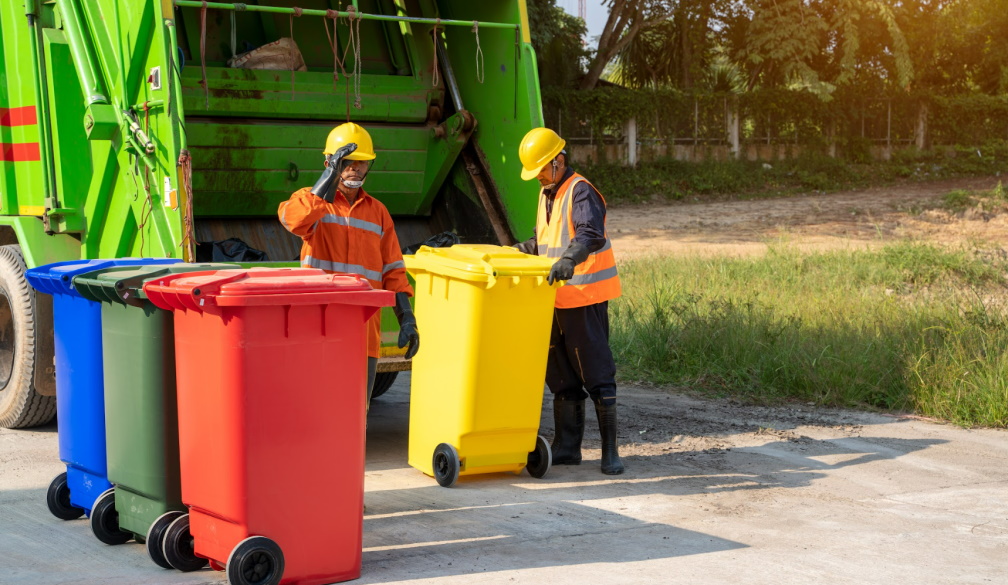 You might have heard various environmentalists with educative content on several occasions regarding creating a sustainable environment. One way to ensure this is to reduce the waste material that negatively impacts the environment. For instance, plastic and electronic waste can be dangerous to aquatic life. Therefore, you should ensure they don't end up in water bodies.
Commercial buildings create waste of various categories. Thus, your waste management procedures should consider the effects of each type on the environment. In most cases, you can contract the services of a waste disposal company. This can allow you to have a weekly waste collection or arrange when you need it done. The waste collection companies can help improve your waste management. Thus, you can help reduce environmental pollution in the process.
Even though a waste collection company can aid in your waste management, it's also vital to develop internal waste management procedures. The below tips can help in managing commercial waste on your property:
Hire A Waste Management Company
The overall exercise of waste management can carry considerable health. This is especially true if your commercial property handles hazardous material. Therefore, getting a waste management company allows you to leave the process with professionals. 
It's worth noting that waste management companies have the expertise and equipment to ensure proper disposal of the various. Hence, they help reduce the pollution effect on the environment. Furthermore, these companies can advise and guide you on better waste management practices.
However, when getting a waste management company, you should consider the scope of its waste handling. The reason is that some companies may not handle certain waste materials. Thus, looking at their profile before contracting them would be best. This can help avoid the costs of getting a second contractor.
Track, Assess, And Reduce Waste From Your Property
One of the critical steps to a sustainable property is tracking the waste production and collection rate in your commercial property. This can help you identify when and where you have the most waste material. Furthermore, you can know the frequency of waste collection from your property. Thus, you can devise policies to reduce or manage it better.
Tracking and assessing your waste can include checking how many times a week you remove waste from your property. Additionally, it involves knowing how many dumpsters during each removal. Once you know these two factors, monitoring your waste reduction process can be easy. This helps you determine if your waste reduction policies are effective or not.
Implement The Three Rs—Reduce, Reuse, And Recycle
As earlier mentioned, it's vital to develop and implement policies that can help reduce waste from your property. For instance, with the current technology, communication is through emails and instant messaging services. You can tap on these communication channels to reduce the need for printing memos and notices. In doing so, you can gradually reduce chemical waste such as toners, cartridges, and paper waste.
You can also donate or sell items you may no longer require. For instance, if you have older computers, you can donate them to charities or sell them to institutions that may require them. This can help significantly reduce your electronic waste. It'd be best if you also reduced such things as packaging materials or the need for packaging.
It'd also help to encourage your team members to use reusable containers. For example, you can provide glass bottles instead of single-use plastic water bottles. This can also apply to substituting single-use cutlery in your common area. Furthermore, you should check if you can repair and reuse items before disposing of them. If you can't fix them, you can look at using them as spare parts or exchange them.
A sustainable commercial property isn't complete without a recycling policy. Therefore, have a program that can help recycle some or most of your waste. For instance, plastic waste is considered one of the most harmful to the aquatic ecosystem. Have a program on how to recycle it. To help achieve this, you can ensure recycle bins are strategically positioned within your property. 
Recycling helps make an unwanted item valuable again. You can collect such things and contract a recycling company to collect them periodically. Thus, you can enhance your waste management process with such a program on your property.
To summarise, educating your team on the need to reduce, reuse, and recycle is crucial. This can help ensure your waste management program is a success. It can also help reduce your waste management costs.
Conclusion
Commercial properties generate waste like paper, plastic, electronics, and food. All these wastes have different effects on the environment. Thus, commercial property owners should have good waste management programmes. The above tips can help manage commercial waste on your property.