How to utilise your fire pit this winter for the ultimate camp cooking experience
Written by

Borrowdale Chef Ryan McBurney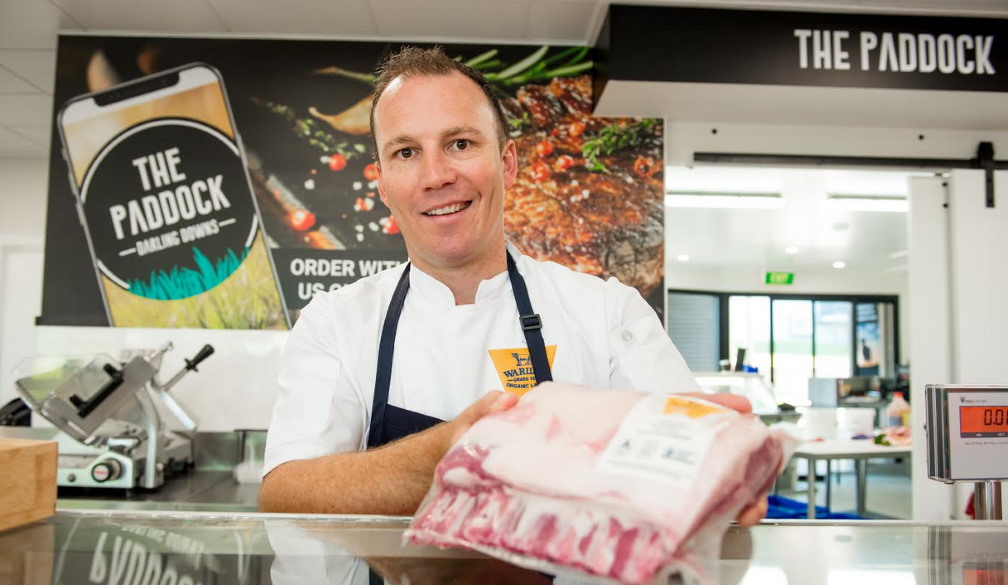 Camp Oven Cooking Tips - Borrowdale Chef Ryan McBurney


Place hot coals on top of the lid of the camp oven for a well-rounded cook during the first half of cooking
Place Borrowdale free-range pork belly inside the camp oven with seasoning
Cook pork belly in a liquid, i.e. water, orange juice, and marmalade creating a glaze once cooked
During the last third/quarter of cooking, place additional coal on top of the lid in order to ramp up heat and create a crackling on the surface of the pork belly
For a unique tip, most people may not know, Chef Ryan says, "I recommend using orange juice as a liquid bath inside the camp oven which will create a marmalade like glaze on the pork belly once cooked."
Marmalade and Anise 'Firepit' Pork Belly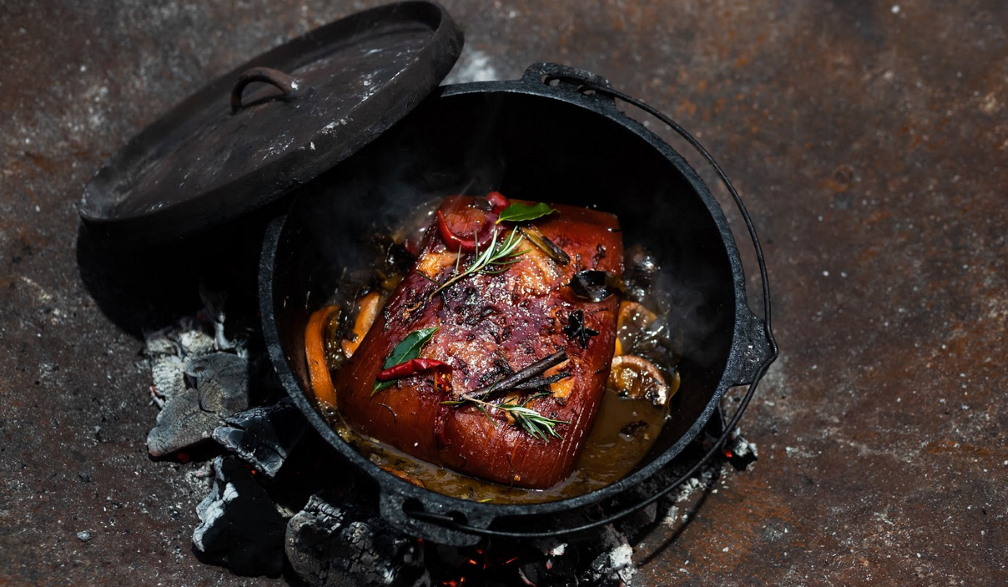 What you'll need:
Domestic

fire pit

Seasoned cast iron  

Lump charcoal 

A bag of

heat beads

Firelighters

Heavy-duty tongs

Ingredients: 
150g orange marmalade

2 oranges – cut 2cm thick slices

750ml orange juice – not concentrate

1.5L water

100ml premium soy sauce or tamari

3-star anise

1 cinnamon stick

20g ginger – sliced 3mm

Bulb of garlic – cut in half

1 shallot (white part only)

2 red chillies – sliced thinly

4 fresh bay leaves

Ground black pepper

2 branches rosemary

1.5-2kg piece of pork belly

15g salt
Equipment
3kg natural charcoal or 6kg hardwood logs

12-14 inch camp oven

Firepit or allocated space to light fire

Method:
Light fire pit using kindling (or firelighters), once burning to add hardwood logs or any combustible material that will create hot coals ideal for placing camp oven on top of. This will take approximately an hour to do so plan ahead.

Cut the orange into thick slices and lay on the base of camp oven

Put all ingredients together in the camp oven, they will combine as it cooks

Lower pork belly into the crockpot

Cover with lid and place on coals approx 2-2.5hrs.

It is good practice to use a shovel and place some hot coals on the lid of the camp stove to ensure even heating around the crockpot

It pays to keep an eye on the liquid content as if it cooks too quickly you may need to top up with extra water. Ideally, by the end of the cooking process, you want to be left with a syrupy glaze. Conversely, if this hasn't been achieved it will be advantageous to remove the lid for final 15-30mins while it is cooking to assist this process.

Pairs nicely with noodles dressed with sesame oil or steamed rice and Asian greens. Equally a Pinot Gris or an ice-cold beer.