Winter immunity boosting: easy as A,B, vitamin C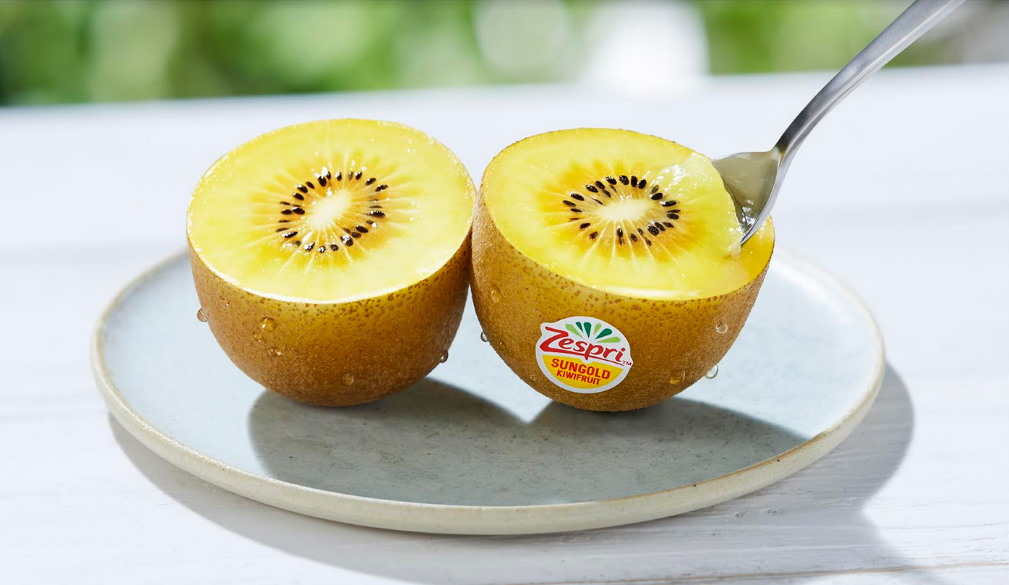 Worried about getting sick this winter? You're not alone. In fact, new research reveals a  majority of Australian parents are worried about their family this winter and the same amount are looking to boost  their immune system.
According to a nationwide survey1, the main reasons why Aussies think they're more likely to suffer this cold and  flu season are:
●  Widespread lack of consideration for social distancing and hygiene guidelines (30%) ● Less exposure to people and sickness last year due to COVID-19 lockdowns (24%)
●  Lower immunity due to high-stress levels and burnout (22%)
While Australians are on high alert for runny noses and fevers, over two-thirds (69%) said boosting their immune  system was key to preventing themselves from getting sick, drawing on strategies such as increasing their fruit and  vegetable intake (65%), exercising more (53%) and reducing stress levels (50%).
Interestingly, one-fifth of Australians even stated they are trying to work from home as much as possible to avoid  contact with others who might be sick at their workplace!
Of course, these tactics are easier said than done. In fact, over two-thirds of parents say they don't believe their  family eats the recommended daily servings of fruit each day, with one-quarter of Aussies concerned their family  isn't getting the right nutrients because they refuse to eat certain foods.
Zespri Innovation Specialist – Health and Nutrition, Dr Paul Blatchford said people are aware of the importance of  consuming fresh foods high in nutrients and vitamins, but it's important to add a variety of products to your daily  diet for your best health.
"Boosting immunity is high on the list of priorities for Aussie families this winter, and it's important to remember  one of the easiest steps to fend off colds is by packing your diet with foods high in vitamin C.
A recent human clinical study conducted by the University of Otago investigated the impact of Zespri SunGold  Kiwifruit intake on measures of health and wellbeing in 167 young adults with low levels of vitamin C.2
The group of adults who consumed two Zespri SunGold Kiwifruit daily had elevated their blood vitamin C levels to  saturation after just a fortnight.
EASY WAYS FOR GETTING MORE VITAMIN C INTO YOUR FAMILY'S DAY
1 Research conducted in May 2021 by Pureprofile on behalf of Zespri™ SunGold™ Kiwifruit, on a sample of over 1000 Australians, including 613  parents.
2 The clinical trials were commissioned by Zespri™ International and run independently by researchers at the University of Otago.
Well-known nutritionist and chef Teresa Cutter stressed the importance of offering delicious yet nutritious family  meals that the whole family will eat.
"Food is one of the most powerful tools we have to help prevent disease, and a healthy body begins with a healthy  immune system. It maintains homeostasis by defending against viruses and bacteria, which can cause  inflammation in the body, illness and disease.
"I'm not surprised to see the survey results showing when parents do the grocery shopping, looking for immunity boosting foods is ranked as the least important factor. Taste is usually the key driver when shopping for fussy  eaters. After all, just trying to get little ones to eat is tough enough, let alone food that's nutrient dense," she said.
"However, loading up on foods with vitamin C is often the first line of defense during the cold and flu season, so  for parents, it's about finding ways to sneak in delicious and nutritious foods. Foods such as Zespri SunGold  Kiwifruit contain 100% of your daily vitamin C needs in just one fruit. And best of all, they're sweet and delicious,  making them a great-tasting snack for kids and big kids alike!"
The health expert shared her top tips for befriending the cold-battling vitamin C during the winter months:
●  Fruit and veggie juices are an easy way to get your vitamin C fix as the nutrient is often destroyed in  cooking
●  Start your day with a vitamin C rich smoothie combining a mix of fresh fruit and veggies ● Food is most powerful when it's closest to its original state, so don't shy away from salads and fresh fruits  in the colder months
●  Keep the fruit bowl full over winter and serve your family fruit for dessert or as an easy snack to grab and  go
When Teresa is trying to pack her diet full of vitamins and minerals, she aims to get as much variety onto the plate  as possible.
"To achieve good variety in my diet, I make restorative smoothies, juices, and soups from fresh fruits, vegetables,  quality protein and herbs. These provide me with a concentrated source of nutrients that the body can easily  absorb."
For more information on the health benefits of Zespri SunGold Kiwifruit, visit
zespri.com
.
About Zespri™ International
Zespri is 100 percent owned by current and former kiwifruit growers and has a global team of 700 based in Mount Maunganui,  New Zealand and throughout Australia, Asia, Europe and the Americas. Our purpose is to help people, communities and the  environment thrive through the goodness of kiwifruit, and we work with 2,800 growers in New Zealand and 1,500 growers  offshore to provide consumers with fresh, healthy and great-tasting Zespri Kiwifruit. In 2020/21, we supplied over 180 million  trays of kiwifruit to consumers in more than 50 markets, and recorded global operating revenue of NZ$3.9 billion.