Riviera Travel River Cruises to Visit Floriade Expo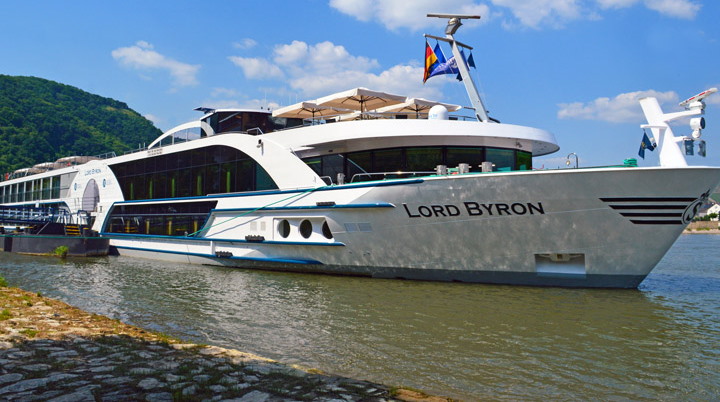 Riviera Travel River Cruises has announced that all nine of its Amsterdam, Cologne and Best of Holland & Flanders River Cruise eight-day departures in 2022 will include an exciting excursion to the famed once-in-ten-year Floriade Expo in Almere, Netherlands, the largest public event in the country. Floriade stamps its presence as the World Fair of horticulture, attracting millions of visitors from across the globe every decade.
Set to open its gates from 14 April 2022 for six months, Floriade Expo is a rare opportunity to discover the most magnificent flowers, fruits, vegetables and plants in the world. The sights and scents of colourful displays and the cascade of mesmerising horticultural innovations come together in one spectacular mega show that ignites the senses in every way imaginable.
One of the biggest highpoints for guests of Riviera Travel is its commitment to crafting memorable holidays and experiences. Special touches like this once-in-a-decade horticultural celebration reinforces that commitment. Guests will discover a captivating collection of plants, fruits, flowers and vegetables, including presentations from over 40 countries, a cable car over the Floriade Park, a spectacular greenhouse complex, a vibrant arts and culture programme, pavilions with sustainable innovations and more.
Prices for these eight-day river cruises start from just $3,789 pp plus an OBC of €300 per couple for bookings before May 31, 2021, along with a total of eight visits and tours including a visit to the Floriade Expo in 2022. An option is available to choose from a full day excursion or a morning visit to the Expo with free time to explore Amsterdam in the afternoon.
The river cruise departs Amsterdam and traverses the Rhine River before calling on Rotterdam – the largest seaport in Europe, where guests explore unique architecture like the Art Nouveau-styled Witte Huis, the region's first skyscraper. The ship continues to Kinderdjik the same afternoon, where 19 historic windmills dotting the canal banks display an extraordinary picture.  
Next, guests wake up in the medieval city of Ghent, celebrated for its unspoiled waterfront, splendid old-world architecture, and the world-famous altarpiece, Adoration of the Mystic Lamb in the Gothic Saint Bavo's Cathedral. An excursion to the UNESCO-listed Bruges' historic centre is reminiscent of eras gone by with serene canals, narrow cobbled streets, gabled houses, and exquisite churches.
The ship then cruises along the Scheldt into Belgium's second-city, Antwerp, with its centuries-old history and charming and cosmopolitan atmosphere – the epitome of old mixed with new as modern buildings sit against the backdrop of historic structures and cobblestone streets.
On Day 6, the ship calls on Arnhem, the heart of Holland with its rich and eventful past. Guests can choose a fascinating visit to the Airborne Museum at Oosterbeek or to Het Loo Palace, royal residence at Apeldoorn. On the final day, the ship makes its stately arrival into the awe-inspiring city of Cologne, made complete with a trip to the UNESCO World Heritage listed, Cologne Cathedral, the largest Gothic church in Northern Europe that took six centuries to complete. It is also home to the Shrine of the Three Kings, one of the largest relics of the Middle Ages.
Riviera Travel's modern fleet of 10 five-star luxury ships will offer a total of 20 itineraries across Europe in 2022, a slow-paced and relaxing way to explore the most beautiful rivers in the world, including the Rhine, Moselle, Danube, Seine, Rhone and Douro.With an included excursion in every port, luxuriously appointed suites and cabins, sumptuous four-course dinners, and complimentary services of a dedicated cruise manager and concierge; Riviera Travel guarantees true value-for-money fares that are significantly lower when compared to similar itineraries on other river cruises.
For any questions or reservation enquiries, call your local travel agent, connect with Travel the World on 1300 857 437 or visit www.rivieratravel.com.au.