8 Easy Steps to Prepare Your Home for Exterior painting
Written by

NewsServices.com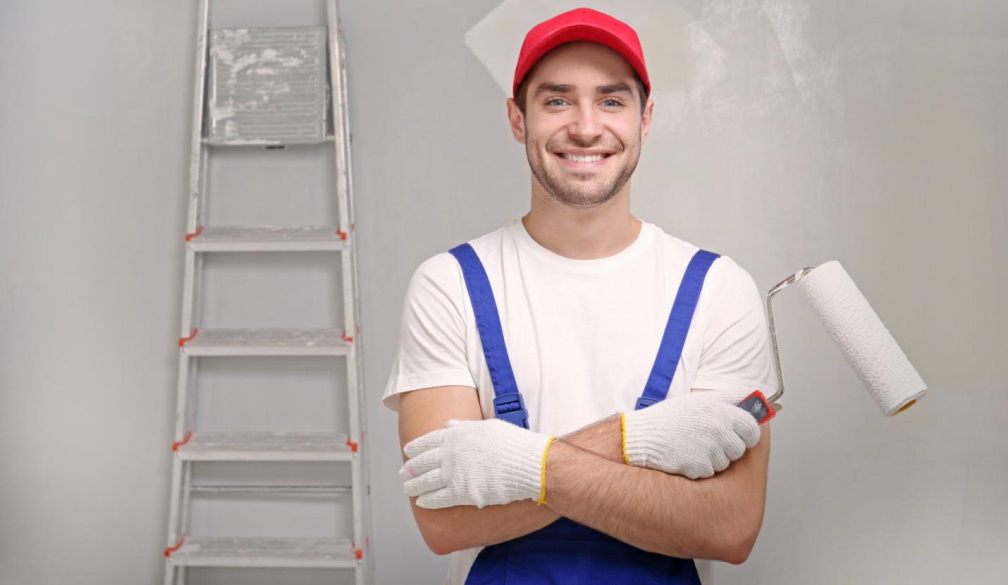 Exterior painting is one of the best and the easiest ways to instantly update the look of your house from the outside as it instantly adds curb appeal and can make your place look as fresh and new as possible.
Also, exterior painting is considered highly important for the maintenance of your home. Hence, you need to refresh your exterior paint job every five to ten years to ensure that your home stays protected from various elements for years to come.
Moreover, we all would like to have a pristine painted house however, getting that uniqueness and freshness is not as easy as spraying and brushing on the right paint colors and calling it a day.
So, when it comes to exterior painting, there is a certain amount of prep work undertaken by the house painters in Melbourne which is crucial to ensure that the paint job lasts for years to come.
Here, we have gathered a list of some of the most practical steps that you can take to prepare your home for a flawless exterior paint job:
Pressure washing your home for painting:
Pressure washing is the first and the most important step for outdoor painting as it ensures that you have a clean surface to paint over. It provides even paint coverage by removing any dust and dirt buildup from the house.
Also, pressure washing is a great way to remove flaking and lose paint that you otherwise would have to scrape off.
Moreover, it is essential for you to clean the surface before painting to ensure that the paint properly bonds to the surface of the house; otherwise, any dirt or residue you paint over can eventually loosen and take the fresh paint off.
You'll need to have a pressure washer that could be easily rented from a hardware or a home improvement store.
However, pressure washers have different pressure ratings so, make sure that you stand far away from the walls as you work to prevent any surface damage.
But, you need to consider a few other steps after you have pressure washed all the necessary surfaces to prepare your house for exterior painting.
Repair any damaged surfaces:
Take a walk around your house to take notes of any damaged areas. These damaged surfaces could include wood, masonry, metal, siding or stucco. So, you need to fill the holes and sand them once they are dry to achieve the perfect smoothness.
Scrape off any loose paint:
There are chances that you still might notice some spots with loose paint on the wall surfaces even after pressure washing. Hence, you may use a scraper or sandpaper to avoid such sites.
But, ensure that you cover the areas with a drop cloth to avoid making the cleanup process tedious.
Repair the trim:
You can easily use exterior caulking to fill the gaps between the house and the trim around the windows and doors. You can find this solution at the improvement stores.
Cover your doors, windows and lights:
You need to keep those lines nice and smooth by taping off all the surfaces that are not supposed to be painted.
You may even use plastic sheets to cover the surfaces if using a sprayer to paint.
Wash the exterior:
Washing the entire exterior of your home is a crucial step to ensure that the paint adheres to the surface.
You can use one part of chlorine bleach with three parts of water or a mildewcide to thoroughly rinse the surface in sections if your house has mildew growth or you may even hand wash it with detergent and water if your home has softwood shingles and sidings.
Sand the exterior:
Sanding is a great way to create a mechanical bond between paint coats. Smooth the surface with 80-grit sandpaper if the paint doesn't have any bumps and lumps.
You may even speed up the process with a pad or an orbit sander.
Also, you need to use 100-120 grit sandpaper to remove any scratches on the surface.
Moreover, medium-grit sandpaper works best for weathered wood while fine-grit paper works for trim and doors.
Prime stains and bare spots:
Apply a stain-blocking primer with a paint brush to prime any stains or exposed areas which would penetrate and seal the area so that the paint could easily bond with the surface.
It is also essential for you to apply a coat of primer to the exterior walls to ensure even coverage if you plan to change the paint color to more than a few shades.
You must also use a metal primer to spray the heads of screws and nails to prevent the rust from bleeding through the paint.
So, as you can see, painting the exteriors of your home requires a lot of prep work, but it is worth it if you want to achieve the best results from your paint job. It is always advisable to hire a professional residential painter in Melbourne who knows how to handle any complex and big exterior paint work.
Hence, you can easily rely on the services provided by Blue Sky Coatings who are well versed in tackling and taking care of all your painting needs easily. They have a team of highly trained experts who know how to get all the prep work done quickly and adequately so that you can relish an extremely fresh and beautifully painted house.