Your Ultimate Bathroom Renovations Checklist
Written by

NewsServices.com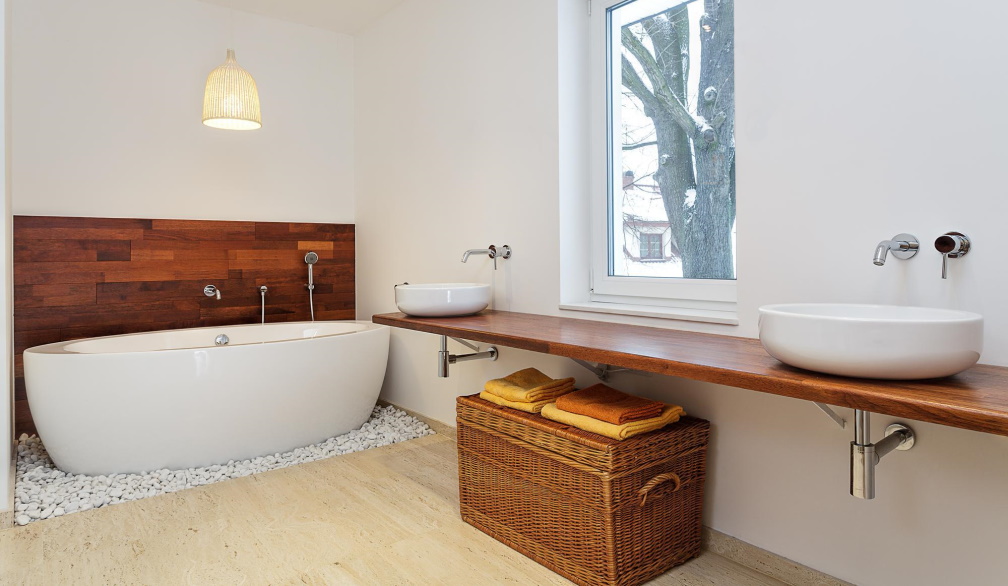 Any construction project takes a lot of planning and thought. However, you could argue that because there are so many different trades involved in a bathroom renovation, it's even more complex than some larger rooms in your home. We've created a checklist that includes all the steps you'll need to take to get the job done right.
Set a budget – be realistic, but don't spend more than you can afford

Contact the local council and your strata (if applicable) to start the permit process

Start looking for trades, and make sure you check their licences and insurance if required – you will probably need a plumber, electrician, tiler, plasterer and possibly a carpenter for any cabinets

Design the space, either with your contractor, using a bathroom designer, or on your own if you're not making any major layout changes

Start ordering your materials – they will need to arrive before the work on that part of the bathroom can continue

Do the demo – you'll have to take out anything that won't be part of the new bathroom, and don't forget to dispose of it properly, according to your municipality's requirements

Make any changes to plumbing and electrical while the room is stripped

Rough in plumbing and electrical

Repair chased areas of walls and plastering

Waterproofing any areas that require it

Install cabinets and vanities

Float or screed floor for tiling, using a self levelling product

Tiling completed, and allowed to set and harden before work continues

Fitting bath, toilet, basin and other fixtures, and completing plumbing

Install electrical fittings and sockets

Install shower enclosures and screens

Complete all sealing

Clean the whole bathroom to remove construction dust and debris

Test and inspect the whole bathroom

Handover and ready to use
Generally, a bathroom renovation will take at least a couple of weeks if it's fairly simple. It could take a lot longer if you're changing plumbing, adding windows or making other major alterations to your bathroom.
Make sure you plan for alternative bathroom facilities while you're completing your renovation. If you only have one bathroom in your home, you might need to stay in a hotel or with friends or family while the plumbing in your new bathroom isn't working.
Precise Services helps Adelaide-based customers to get their bathroom renovations done with minimal fuss, and to get it done on time and within budget. While it's certainly possible to complete a bathroom renovation on your own and manage all the parts of the process, it is a complex and potentially stressful job, so make sure you have the time and energy to tackle a project like this.
The good news about bathroom renovations is that when they are done right, they can add a lot of value to your home, and give you a relaxing, rejuvenating space to enjoy after a hard day.