Blunders aside, most Australians believe state premiers have been effective leaders during pandemic
Written by

The Conversation
Since 2018, we have tracked public perceptions of the leadership of various Australian institutions — including government — as part of our Australian Leadership Index[1].
Before the COVID-19 pandemic worsened in Australia in March, public perceptions of the federal and state governments were consistently poor. Political leaders were seen to be serving themselves and other vested interests, rather than the public interest.
However, since the start of the pandemic and the establishment of the National Cabinet in March, this has begun to change[2].
We collected data at three points during the pandemic — March, June and September. And for the first time since our data collection began in 2018, a majority of people said they felt the federal and state governments were exhibiting leadership for the greater good.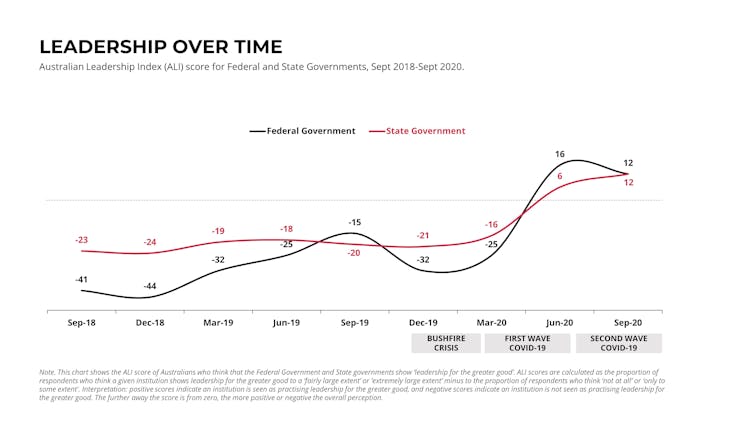 Read more https://theconversation.com/blunders-aside-most-australians-believe-state-premiers-have-been-effective-leaders-during-pandemic-147998