A Guide to the Best Experience at the Monaco Grand Prix
Written by

NewsServices.com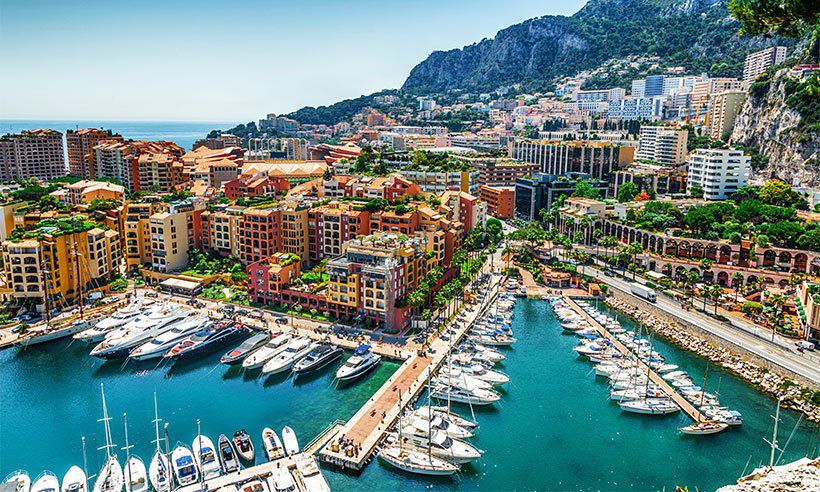 The Monaco Grand Prix is among the jewels that Formula One or F1 owns. The high-speed chase is held in the narrow streets of Monte Carlo. And because little has changed on the race track's exciting design since the first race was held here, the Monaco Grand Prix is among the major races that almost every F1 driver wants to win and a spectacle that thousands of fans are dying to see.
If you plan to join the fun and participate in the Monaco F1 2023 high-speed chase experience, you should plan everything well beforehand. This technique is essential if it is your first time witnessing the Monte Carlo leg. For best results, devise a detailed itinerary of what you will do when you get there. It is also equally important to consider the following guide to help make your Monaco F1 2023 journey memorable.


Research About the Basic Information About Monaco


Taking part in the Monaco F1 2023 is no big joke. Doing this will surely involve spending your precious time and a sizeable amount of money. As such, you should research some basic yet essential information about the place. For a start, try to acquaint yourself with the following.
Monaco is included in the so-called Schengen zone. Due to this, it belongs to the 26 European countries with internal borders and shares a common visa policy. Also, citizens from Canada, the USA, the UK, New Zealand and Australia are allowed to visit and stay in Monaco for up to 90 days without needing a visa.
Monaco uses Euro as its currency. The good thing about this country is that ATMs are easy to find, and most commercial establishments accept cards as a payment method. 
Furthermore, most restaurants usually include the service charge on bills. Placing 10%–15% tips as a reward for good service is a common practice in the area.
The Monaco Grand Prix is typically held before the height of summer hits Monaco. However, visitors are cautioned that the climate during the event can still be warm and sunny. The daytime temperature during the race weekend has an average of 22 degrees Celsius, while it could drop to 14 degrees Celsius at night. Also, you can expect a low chance of rain and up to 12 hours of sunshine.
During the Monaco F1 2023 Grand Prix, the country is on UTC +2 hours or the Central European Summer Time. So, if you think that the time difference between your current location is a few hours more than that of Monaco's, then be ready to make the needed adjustments. This way, you'll enjoy your Monaco Grand Prix experience. 
Research on the Best Places to Stay and Book in Advance
The number of hotels in the city of Monte Carlo is limited. But the prices of all the accommodations are way higher than usual during the race weekend. This is why you should book any 5-star hotel rooms in the city in advance if your budget and chosen hotel allow it. You can also check some of the VIP packages offered by reputable websites like Monaco F1 VIP.
However, if you have a tight budget, you can consider staying and booking a room in the nearby city of Nice. Doing this will help you land a decent place to stay during the race. The area also has access to famous beaches and historic Old town. You can also consider staying at the hotels in nearby Ventimiglia and Menton as both have convenient access to the Monte Carlo circuit through trains.
Research About the Places to Eat and Drink
Monaco has a lot of exclusive bars, restaurants and nightclubs. However, you should expect these will most likely be flooded with people during the race weekend. As such, you should have a comprehensive list to proceed to the next possible option when your first dining and drinking option is full. You can consider including the following in your list.
Many visitors who love to eat American foods usually head to Stars 'N' Bars, located next to the harbor, to satisfy their hunger. Those who prefer brasserie-style foods are fond of dining at Café de Paris. If you are a Michelin-starred restaurant lover, the Le Louis XV, owned by the famous chef Alain Ducasse, can be one of your top options.
If you are searching for bars and nightclubs to relax, visiting La Rascasse is one of your best options. This bar is regarded as an institution in Monaco. Also, it hosts popular DJs during the race weekends and provides a cozy place for alfresco drinking.
Aside from that, you can also try checking out the Brasserie de Monaco, which is known for serving draft beers that are locally made, or the Buddha-Bar located on Casino Square. Or you can join the parties at the Le Living Room or Jimmy'z and enjoy the exclusive DJ sets they offer.
For visitors with tight budgets, heading over the famous hill to Fontvieille proves to be worth it. This is because many affordable food shops like McDonald's are located in this area.
Summing Up
It is very much possible for you to attend the Monaco F1 2023 through DIY research, bookings and trip planning. However, it is better to hire the service of a reputable company that specialises in providing the best hospitality experience and excellent travel services to clients who wish to attend various Formula 1 events. Hiring these services ensures that you will achieve a once-in-a-lifetime and luxurious Formula 1 experience. Enjoy!