NSW kids to get the run of the paddock
Written by

David Littleproud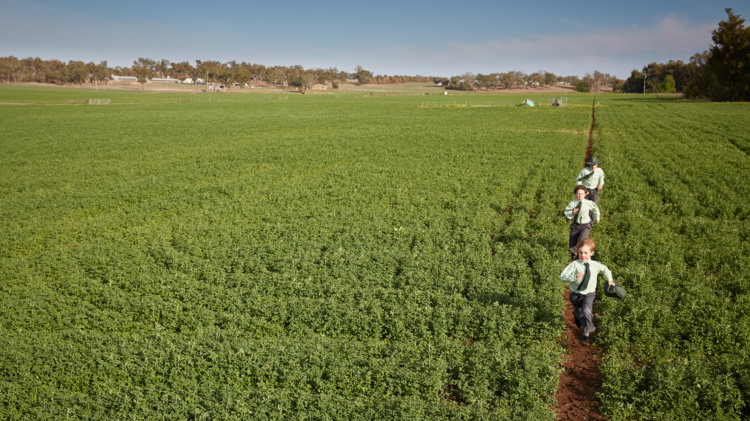 The NSW Farmers' Association has launched a program to get school kids learning more about life on the farm.
The Kids to Farms: 2 by 12 Program aims to enable every child in NSW to have two educational interactions with the agricultural sector before they are 12.
Minister for Agriculture, Drought and Emergency Management David Littleproud said the Australian Government was proud to support the initiative.
"This is a fantastic initiative to provide our children with hands-on, practical farm experience," Minister Littleproud said.
"Unfortunately, a lot of Aussie kids don't have a lot of hands-on knowledge about where their food and fibre come from. By providing these positive experiences on the farm and in the classroom, our kids can not only learn more about the agriculture sector but understand the breadth of career possibilities in agriculture as well."
NSW Farmers' President James Jackson said that the program was a combination of digital programs and on-farm experience.
"We're aiming for kids to increase their understanding of where and how their food and fibre is produced, and the role and importance of agriculture to Australia's way of life, regional communities and the economy," Mr Jackson said.
"We know that 59 per cent of students learn what they know about food and fibre production from their teachers. We cannot underestimate the importance of our primary teachers in supporting our kids to engage with the agricultural industry.
"We've launched our website so that farmers across NSW can get on board with schools to deliver hands-on, practical experiences."
For more details on Kids to Farms visit www.visitmyfarm.com.au/kids-to-farms
Fast Facts:
The Kids to Farms: 2 by 12 Program is a web-based booking portal that enables NSW based farmers and schools to list physical and virtual on-farm learning opportunities; connect with existing industry resources to aid sharing and awareness of existing and developing learning activities.
NSW Farmers Association was awarded $822,000 over three years as part of the Australian Government's $5 million Educating Kids About Agriculture: Kids to Farms initiative.
NSW Farmers is an association representing rural and regional communities and working to secure a sustainable food and fibre future.