TravConsult sights set on travel retail, naturally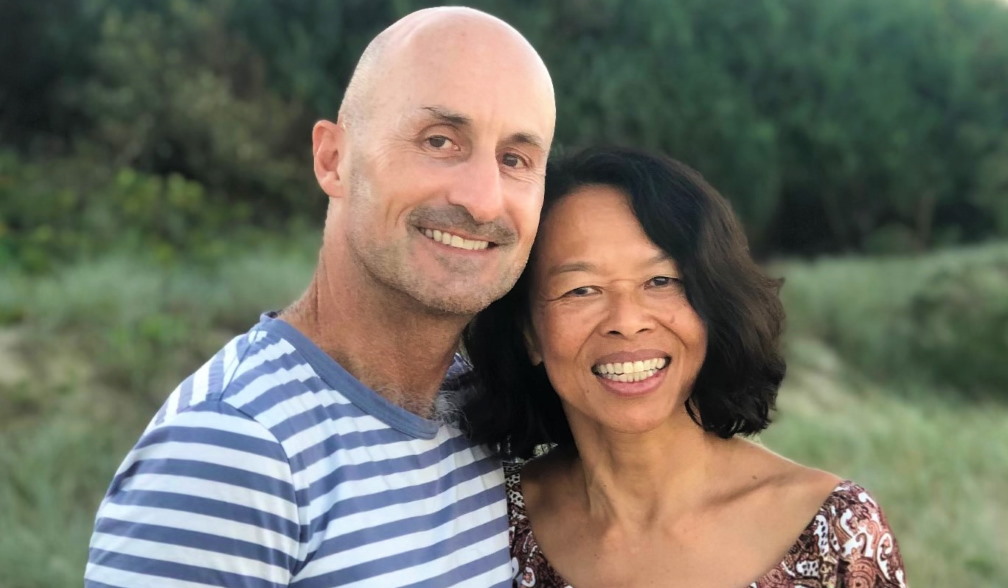 Providing strategic and practical solutions for aviation, tourism and retail transformation for almost two decades, TravConsult Directors Trevor Lee and Lilly Choi-Lee have ventured into the online retail space with the launch of their unique business, Naturally Northern Rivers Australia.
Featuring a carefully curated selection of natural, healthy, and organic products sourced exclusively from the lush Northern Rivers Region of New South Wales, Australia, the online store supports smaller regional communities and aims to further educate readers about the destination.
Naturally Northern Rivers Australia Co-Founder and Director, Lilly Choi-Lee, said she and her husband are focused on working with local producers who are advocates of sustainable and ethical practices, and can demonstrate authentic provenance.
Our core values have been the beacon that has guided us from the beginning, and provenance was key," said Choi-Lee, a Northern Rivers local on the Tweed Coast for almost 14 years.
We've hand-selected products ranging from food to skin care, all Australian owned and grown and produced in the Northern Rivers, NSW.
What we have here is so good, it is worth sharing.
Our artisanal partners are situated in the lush soils of the largest volcano caldera in the southern hemisphere, adjacent UNESCO World Heritage listed rainforests."
An invitation to partner with Brisbane Airport was an honour for the emerging Naturally Northern Rivers Australia brand as the establishment of BNE Marketplace took the airport shopping experience online in late 2020.
Brisbane Airport Corporation, Commercial Marketing Manager, Annabel Bachmann said that environment and sustainability are top of mind for the airport operationally, and in combination with changing consumer habits these values will shape the future of retail.
From a retail perspective it's important to us that we take a collaborative approach in helping to put ethical and sustainable brands on centre stage," said Bachmann.
We are delighted to be able to feature boutique businesses such as Naturally Northern Rivers Australia, who represent the best of sustainable and organic regional suppliers from among our Northern Rivers neighbours."
There is no doubt consumer habits are changing and this will only continue to increase more rapidly post-pandemic."
Lee, Co-Founder and Director of Naturally Northern Rivers Australia, said it is important that travel retail continues to evolve in the current pandemic landscape.
With consumers' ability and desire to touch, smell and taste significantly impacted during the pandemic, patrons will lean more toward alternative indicators to validate their product choices.
Collaboration and innovation will be key for the travel retail sector in providing a stand-out experience in the current operational climate and beyond," said Lee.
We are striving to keep want-to-be travellers connected with the idea of travel by providing them with rich and unique insights into the real DNA of the Northern Rivers region, through unique stories of the land, its produce and its people.
The Northern Rivers is quite a large area – almost 21,000km² – we hope to make it easier for people to access a variety of specialist producers in one convenient online location.
Hopefully, they will be tempted to visit here one day and feel the positive energy of this place."
More broadly, the couple continue to see a significant rise in consumers making purchasing decisions based on greater transparency around where ingredients come from and how they are made, a behaviour they believe will only increase further post-pandemic.
Trevor and Lilly agree wholeheartedly with The University of Queensland Professor Mike Gidley in acknowledging that provenance is essential to differentiate Australia from other countries, and to build on our reputation for 'clean, green' food production as a benchmark for marketing.
The Northern Rivers is made up of many small farmers, producers and artisans who love what they do and they're doing it first because they love it and want to give back to the earth in a sustainable way – the actual business is secondary to them," said Choi-Lee.
The pair believe that when international borders reopen and travel resumes in earnest, those weary from all the pandemic has wrought upon them will be eager to get back to "normal" albeit while doing things that help them feel safe and healthy.
For many, this will mean seeking out better information about the products they use, where they come from, how they are made, and gaining greater insight into the lives of the people who make them – wherever they may be in the world.
NATURALLY NORTHERN RIVERS: Founded in 2020, Naturally Northern Rivers Australia is an Australian, family-owned business based on the Tweed Coast, in the Northern Rivers region of NSW, Australia. The online store features a carefully selected collection of natural, healthy, and organic products uniquely grown and produced in the Northern Rivers. To learn more about where the products come from, how they are made, and the stories behind them, visit www.naturallynorthernrivers.com