Embracing & Serving only the best of Australian Seafood at The Wharf Mooloolaba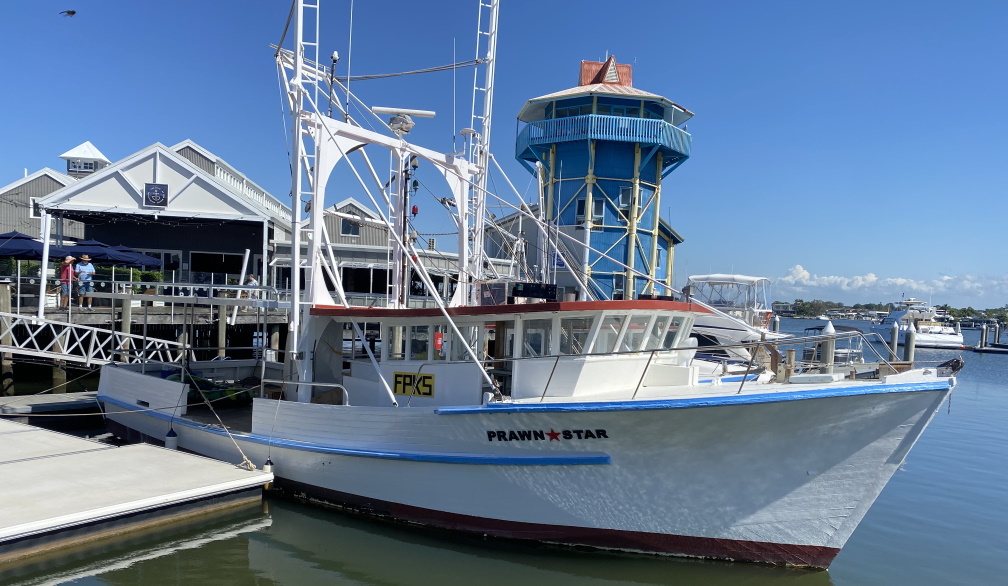 Iconic Cairns based restaurant Prawn Star is excited to be expanding their much-loved business, permanently mooring up at the iconic Wharf Mooloolaba - located on Queensland's idyllic Sunshine Coast. 
Continuing to boast their indulgent platters of locally, wild-sourced & fresh Australian seafood - Prawn Stars are committed to offering the Sunshine Coast's locals and tourists alike a truly unique dining experience, built on their already strong reputation within the industry. 
The team's expansion and opening of their second restaurant, marks a considerable milestone - and a testament to their perseverance and popularity as a business. The past two years have challenged Australia's tourism & hospitality industries in an unprecedented fashion, but Prawn Star's expansion offers a true tale of triumph that only serves to reinforce their strength and popularity as a business. 
For owner Danny Moore, the opportunity to forge a partnership with an already iconic location such as the Wharf Mooloolaba - proved a no-brainer. Situated right on the waterfront, the Wharf has grown into a bustling hub & local epicentre to enjoy the very best of tourism & hospitality the Sunshine coast has to offer. Attracting over 1.4 million visitors a year - Prawn Star's new 'holiday home' offers an abundance of opportunity to further grow and cement its reputation. 
For Prawn Stars: culture is king, and their desire is to always keep aligned with the businesses original vision: a simple fresh menu, selected beverages and laid-back atmosphere - encouraging people to connect, relax and indulge. The restaurant itself, situated within two restored fishing trawlers, sustains this vision whilst providing a playful coastal dreamscape for patrons to retreat into. The offerings of their menu utilise the treasures Queensland's East coast has to offer from prawns, oysters, bugs, crawfish to fresh salmon sashimi, the food is allowed to speak for itself & remains the jewel of the entire experience. Sourcing local, wild & always fresh upholds Prawn Stars commitment to keep sustainability at the forefront of their restaurants mission and promises only the top tier of produce offered to their customers. 
If you're looking for a quintessentially Aussie, no-fuss and truly special dining experience - we encourage you to place Prawn Stars Mooloolaba at the top of your bucket list! Now open every day - 11:00am to 9:00pm, come check it out.