Brows are hot in 2021: How to achieve the latest look
Written by

Tess Sanders Lazarus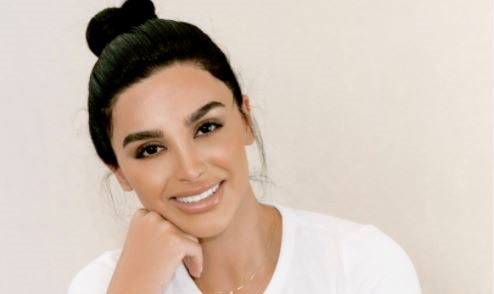 With 2021 continuing to challenge the way we all live, there are some interesting trends happening in the beauty space and brows are definitely at the forefront of these beauty trends. When it comes to brows, naturally thick is well and truly the new thin.
The 70s and 80s trend of over-plunked, thin, pencilled in brows is a moment in history that we will remember but, for the sake of our brows, hopefully never see return into the world of beauty.
Overtime we have realised that these pencil-thin brows are often unflattering, unnatural and age our facial structure. The latest obsession in brows can be broken down to simply: the bushier and fuller, the better. These bushy brows add symmetry to your face and complement the dimensions of your face.
We are seeing a lot of celebrities growing out their brows to make them longer and fluffier to achieve the must-have brows in 2021. However, if you are like a number of Aussies who after years of plucking, waxing and threading is struggling to grow out your natural brow, or the brow Gods simply didn't bless you with a symmetrical bold brow, there are other options.
I have always had a flare for beauty, makeup and eyebrow shaping. My passion for helping to empower women to feel their best took me down the journey of opening my own brow studio. Ten years later, I am still just as obsessed with my job. Over this time I have seen my fair share of eyebrow trends fly in and out, but with that being said I cannot see this fluffy, full brow trend going anywhere. There is no doubt that mask wearing is also driving demand for brow prominence.
There are a number of ways you can achieve a natural looking bushy brow, starting with as simple as a brow pencil, all the way through to permanent makeup tattooing.
Waxed and reshaped brushed brows
Brows are the most important feature on your face, which is why employing an experienced brow artists to discuss your brow goals with you, then measure and draw up your brows is just so important.
Under the guidance of an expert, you can work together to find a shape that you're happy with that they will then perform a wax on to leave you with perfect brows to suit your face.
The biggest no-no when it comes to brows is not being able to put down the tweezers. Once your hairs are plucked, there is no way to go back, so be selective if you choose to try this option at home. While a wax and reshape is a relatively time effective and affordable technique, unless you have a significant amount of natural brow hair to work with, it will be challenging to achieve the fluffy, full brow look that celebrities are rocking.
Brushed brows deliver a natural fuller look taking advantage of your features and existing brow locks.
High definition brows
This brow technique will give your brows a more defined effect that is all achievable through tinting and sculpting. The method uses a coloured tint that closely matches your natural brow, to give you a more defined and fuller brow. The benefit of HD brows is that you won't need to powder or full in your brows again. The hair tint will also last up to three weeks.
Henna brows
If you want to step up your brow game with a more intense, longer lasting tint, henna stains the skin and is a great substitute for cosmetic tattooing. The henna tint is left on longer at the tail of your brow and less at the beginning of your brow to achieve an aesthetic ombre look that will last for up to a month.
Laminated brows
Yes, you heard that right, laminated brows are the look of the season. Laminating your brows straightens them in an upwards directions using a keratin solution. Think straight perm for your eyebrows. This leaves you with a fuller and glossy look that is very similar to that of feathering.
Microbladed brows
Also known as feathering, microblading is the crème de la crème of brow procedures. If you want a runway-ready brow, then this is the procedure for you. Microblading is a manual process of semi-permanent makeup that uses a micro-blade to create fine brush strokes in the illusion of hair to create a more realistic appearance for cosmetic tattooing.
Microblading is our overwhelmingly, number one service at Lana Tarek Brow Specialists. The procedure achieves a natural and hyper realistic look that is straight from a magazine. When combined with microshading, you can achieve a 3D yet airbrushed finish.
Lana Tarek is the founder and CEO of Lana Tarek Eyebrow Specialists, and a highly revered leading stylist at her Ashfield-based studio where she is hailed as a revolutionary 'browtrepreneur'. With over ten years of experience in the field, Lana has travelled internationally to service clients abroad and refine her skills alongside some of the industry's most prominent professionals. Now an expert in the field, Lana is dedicating her career to the art and geometrics of eyebrow shaping.